Gifting to loved ones is a truly wonderful thing. Not only do we have a chance to show our appreciation and love, but we also get a chance to handpick something special we think our nearest and dearest will enjoy. But as the festive frenzy starts to take hold, it can be easy to slip into panic buying which leads to overspending as we shop enthusiastically in the name of 'stocking up on gifts', or 'one last thing'.
Here are some ways to slow the shopping, curb consumerism and instead make each gift selection count by only purchasing items with value, meaning and purpose while being mindful of the ecological impact too.
Give practical rather than decorative gifts.
The best way to avoid waste is to give gifts that are actually needed or requested. It's ok to ask what your family and friends want or need. If they've requested a surprise choose something that has a purpose and a function. As more and more people crave an uncluttered home and a stress-free life, reaching for practical and well-considered gifts will mean they will be well received and actually useful! Consider items such as a potted indoor plant, a pair of heirloom quality stainless steel scissors, a pocket knife or a beautiful yet functional brass pepper grinder. Something that will stand the test of time and be reached for time and time again. Even a houseplant will last forever if it is cared for and will be a constant reminder of your connection.
Hand-make gifts
Save money, get creative and help reduce your carbon footprint by making gifts for loved ones this year. Give jars of homemade jams, relish, pickles, granola or aromatherapy bath salts. Propagate your own geraniums or succulents from your garden and plant them in pretty pots to gift. Make biscuits, hand pour candles, sew pillow covers or home brew some beer for a personal and unique gift. Put a personal stamp on your gifts and share a unique expression of your time, energy and creativity. It can also be very time effective if making large batches of gifts at a time. Get your favourite tunes playing, involve the kids and make a day out of it.
Shop small, avoid the mall
If handmade just isn't your thing inject some money into the local economy by shopping small. Seek out local markets or small local businesses, not only will you be supporting local independent businesses but the love and care that goes into handmade products will always trump something you buy from a shopping centre. Alternatively, share something from yesteryear by gifting antique or vintage. The item gets another lease of life while bringing joy to someone new, all with a very minimal environmental impact.
Give experiences rather than physical gifts
An excellent way to gift without waste is by giving vouchers for an experience or service. Make up vouchers for family and friends and offer to take them out for a meal, provide babysitting services, cook for them for a night, give them a massage or take them to a gallery, movie or concert. The memories formed from an experience will be much richer than a dust collector sitting in the back of a cupboard.
Let your loved ones know what you want for Christmas in plenty of time
You might like to submit a list of desired items to help ensure you end up with something you want or need. Don't be afraid to ask your family to all contribute to one item you want. You will get something you want, their cost is reduced as they are all chipping in, and the hassle of each of them trying to find something is eliminated. Winning all around!
Send Christmas e-cards over paper cards
If sending cards is your thing, get creative online and make an e-card with photos of your family or upload some artwork you've done and email them to your nearest and dearest. Rather than posting paper cards give loved ones a call in the lead up to the silly season. In this modern age, we seem to have forgotten the magic of a conversation over a quick emoji response or a like on someone's social media page.
Skip the themed Christmas wrap this year
Unfortunately, glossy gift wrap can't be recycled, so try recycling paper you already have, such as newspaper or switch to brown recycled kraft paper to help minimise the high levels of waste produced this time of year. Brown paper is gender-neutral and a blank canvas waiting for your creativity. Keep fabric ribbons to reuse each year and keep old Christmas cards to cut up and make into tags. Twine is a great natural and biodegradable material to embellish your gifts, add a sprig of rosemary and you have a simple yet classy aesthetic.

Ditch paper altogether and wrap presents using a traditional Japanese method called Furoshiki which uses cloth to wrap up and transport gifts, a great way to reduce waste this festive season. Vintage tea towels, fabric scarfs and even pillowcases can be used to wrap Christmas gifts without any waste at all.
Remember, it's the thought that counts. The expression of your affection, not the gift itself is the real meaning behind gift-giving. After the challenges and restrictions of the past two years, real human connection is something to be cultivated and cherished and spending time with loved ones truly is the best gift ever.
---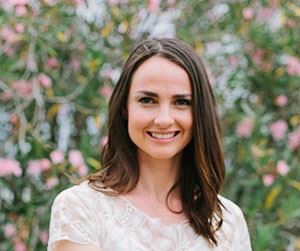 Alison Gallagher is a freelance writer, resourcefulness expert and small business owner. She has been featured in various publications including Stellar Magazine, Australian Health and Fitness Magazine, and Cleo Magazine. Alison is particularly passionate about sharing practical tips on how to live simply, sustainably and seasonally.
09 December 2021