Installing solar panels is on the to-do list for many households. As this more sustainable power option becomes more affordable for families and as electricity prices continue to soar it makes sense to take advantage of the opportunities now available.
While it hasn't exactly been the hottest summer so far, (thanks La Nina) we are moving into the warmest part of the year in Australia. If you install solar panels in plenty of time to soak up the summer rays you can maximise the solar power you draw up from your panels when the sun does shine.
Time for Solar to Shine
Solar is now a booming industry with record numbers of Australian households installing small-scale solar photovoltaic (PV) systems. Solar installation is a lucrative business with the market growing each year and for the consumer, more competition means more choice. In order to ensure you are getting the best deal, always seek out multiple quotes. Don't be fooled into paying too much, with knowledge comes power. Research the businesses, search for reviews online, ask lots of questions and go into your negotiations being an informed consumer. Enquiring with multiple companies (at least three) will help you to estimate how much installing solar panels will cost and you'll more easily be able to determine whether or not you're being ripped off.
Plug into Discounts
There are also various rebates and discounts available making the initial investment into solar more viable. Let's break them down.
- Solar Rebate
The solar rebate acts as a discount off the cost of a solar system. This discount is claimed on behalf of your installer and it is usually already factored into advertised prices and quotes, so be sure to check. The discount equates to about $525* per kW of solar panels installed, however this varies from area to area. You can claim rebates of up to $3,458 on a typical 6.6kW system.
*as of December 2021 source www.solarquotes.com.au
- Feed-in Tariff
The solar 'feed-in tariff' is different and this is what your electricity supplier pays (per kWh) when you feed excess solar into the grid. Shopping around to find the best retail provider will pay off as while the rate is set by an independent regular (for the year 2021/22 it's 4.6-5.5c per kWh) it is just a guide for retailers and the actual rebate will depend on the power supplier. Some retailers will offer a higher feed-tariff rate but then charge more for your electricity. To ensure you're getting the best deal check the feed-in tariff rate, the cost of electricity per kWh, the daily supply charge and any other terms and conditions including things like 'pay on time' discounts or late payment fees.
- Low-income household rebates
The NSW Government has announced their Solar for Low Income Households trial which is designed to help eligible (must be holders of eligible concession cards) access affordable renewable energy by providing them with free solar systems. From December 2021, households are eligible in a number of Sydney suburbs with the trial being expanded across NSW over the next 12 months. You can find out more about this NSW Government trial here. 
Switch on the Savings
It is more than likely you will still get a bill for your power usage in Winter even if you have solar installed. However, it's in the Summer that you can offset this cost with the solar power you collect when the days are longer and hotter, with up to savings of $900 a year in electricity bills*. By using your own generated solar energy rather than sending it back to the grid, you avoid retail electricity charges and save money if using your solar while it's generating (i. e. using your appliances during the day).
While installing solar can initially seem like a big outlay, the discounts and rebates mentioned above do help. There are also low cost loans available such as Australian Mutual Bank's Green Loan which has won the Mozo Experts Choice Awards 2022. The Green Loan is a personal loan with a special low rate when you borrow for selected green products (such as solar panels and systems, Tesla power wall, solar hot water systems, insulation materials, double glazing etc.). You can enquire or apply via the online form via this link. 
The Sun is the most powerful planetary body in our universe and its rays are essential for human health and well-being and critical to all life on the planet. Once worshipped as a God, we can now draw enough energy from the Sun to power our homes. Not only can the use of solar power help to offset the cost of its installation but it also helps to reduce our own individual carbon footprint. What a bright idea!
---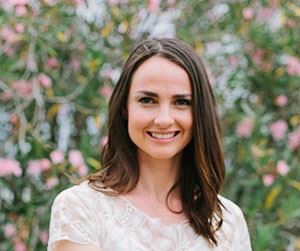 Alison Gallagher is a freelance writer, resourcefulness expert and small business owner. She has been featured in various publications including Stellar Magazine, Australian Health and Fitness Magazine, and Cleo Magazine. Alison is particularly passionate about sharing practical tips on how to live simply, sustainably and seasonally.  
*https://www.finder.com.au/how-long-until-my-solar-panels-start-saving-me-money
02 February 2022