Last month three Australian Mutual Bank staff had joined volunteers from the Australian Mutuals Foundation and other organisations to assist with the Peter Pan Op Shop Winter Sale in Rose Bay. The Peter Pan Committee is a fundraising auxiliary of Barnardos Australia, and it dates all the way back to World War II when clothes rationing was introduced. The Peter Pan Committee does an extraordinary job sourcing pre-loved designer clothes from generous benefactors and the Op Shop has become an iconic fundraising event held twice a year in Sydney's Eastern Suburbs where fans of sustainable designer fashion can purchase top-end items at accessible prices.
This bi-annual sale helps Barnardos raise much needed funds for programs such as youth homelessness prevention, housing services for families fleeing domestic violence and disability support.
Our colleagues Cami, Therese and Mark joined other volunteers to help with various tasks: set up stock and price items, provide in-store help for the first day of the sale, as well as pack down on the last day of the sale. The 2022 Winter Peter Pan Op Shop raised over $40,000 to help vulnerable children and families and we are very happy to have been able to lend a helping hand on this occasion.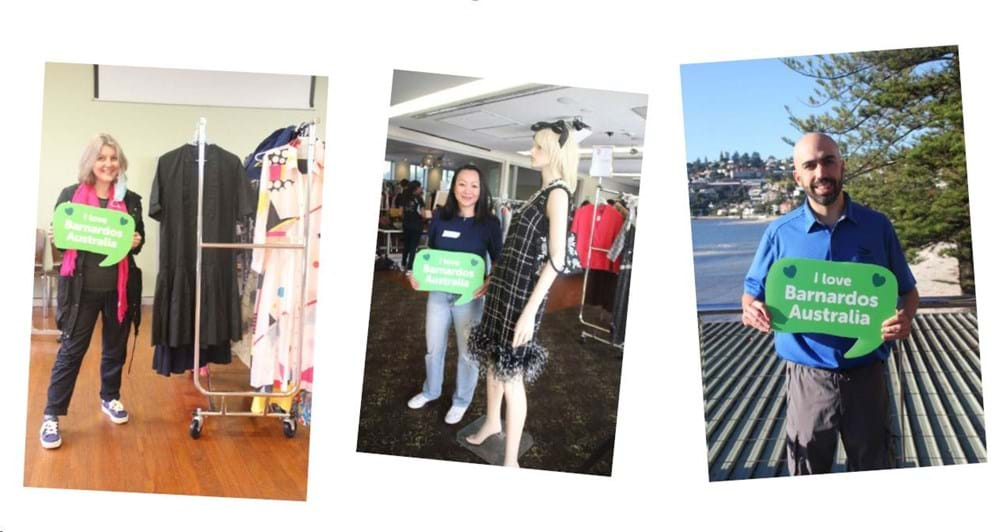 For more information on how you can get involved and support Barnardos' work visit: www.australianmf.org.au
06 June 2022