Travelling overseas is one of the most wonderful and character building experiences available. Each new horizon offers different cultures steeped in rich history.  Ancient and modern monuments often standing side by side.  A whirlwind of stimulation, travel helps us to gracefully unfold into being more present.  Alas, for most of us, overseas travel has been off the cards for a couple of years.  Finally though, borders are opening, flights are departing and overseas holidays are being booked.  Winter and Springtime in Australia has always been a popular time to travel abroad by sun seekers and those wanting to escape the cooler months in the Southern Hemisphere. 
It's a great idea to have a strategy for your spending money while overseas.  Here are some simple tips to keeping your money matters simplified while you adventure abroad.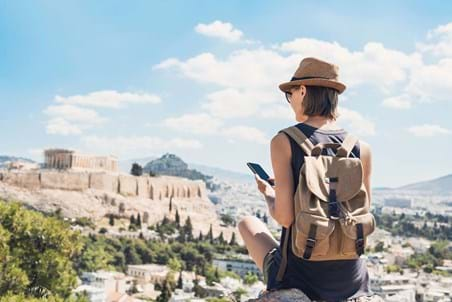 A few months before your trip keep up to date with the fluctuations of the currencies you'll be using. If you time your conversions well you could end up with more spending money. 
Avoid the added expense of purchasing foreign cash at your destination by ordering any currency you need through your bank. Australian Mutual Bank, in partnership with Travelex, offers a wide range of foreign currencies at competitive exchange rates.  You can order foreign currency via any of the Australian Mutual Bank branches in person or you can

contact us over the

phone.  If you have any left over foreign cash when you return home, this can be easily converted back into Australian Dollars at one of our branches.
It is recommended that you register with your bank and let them know the period you expect to be travelling. This helps to keep them on the look out for any fraud which might occur on your card while you are away.
You should check with your bank whether your ATM card will work in all your planned destinations. Also look into any

additional charges which may apply to use your card overseas

.  If you have a card with Australian Mutual Bank then your Visa® debit and credit cards can be used in over 44 million locations in more than 200 countries & territories worldwide (wherever you see the Visa® logo). 
No matter where you are in the world, if you have access to the internet, you have access to all your Internet Banking functions. As always, ensure you are careful with online security and keep your log in details private and secure.  If possible always complete online banking via your own device rather than through a publicly accessible PC.   When using any personal device to access banking facilities while overseas be extra conscious and cautious if using public Wi-Fi.  If possible avoid using unsecured networks when making any payments or using internet banking.  Consider setting up direct debit payments before you head overseas in order to pay any upcoming bills while you're away. 
While overseas it is convenient to carry some cash on your person as some vendors such as market stalls will only accept cash. If you want to haggle, you'll need cash in your hand!  But you'll also want to be able withdraw money as needed (via your card) and at other times pay directly with a card.   A travel money card can give you all of the above.
Travel Money Card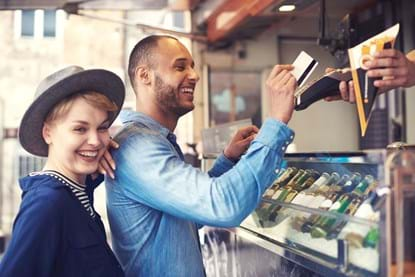 A travel money card, such as the Cash Passport Platinum MasterCard* can act as a debit card (pay for things online or via card in person) or be used to withdraw cash in whatever currency you preloaded onto your card.
Customer support is available through the emergency assistance service which is accessible 24 hours, seven days a week and can help with card replacements, emergency cash, and other helpful things2.  There are various other travel money cards on the market which are also available. 
By using a travel money card you can pre-load it with the currencies of your choice1 and reduce the hassle and risks of carrying too much cash overseas.  Using these cards can also to help limit your credit card spending as you are spending your own money via the debit function.  You can also keep track of your travel money, top it up with funds and even transfer between currencies.  You can easily apply for your own Cash Passport through one of the Australian Mutual Bank branches, just bring along your Australian drivers' license or passport.
Centrelink Payments
If you receive any kind of Government payments, you should contact Centrelink at least six weeks before you leave the country to check how any short-term absence from Australia may affect your payment.  For more information on Centrelink payments and overseas travel, visit Services Australia.
Get all your finances in order well before you leave for your holiday and you will have less stress and more energy to explore, adventure and enjoy your trip.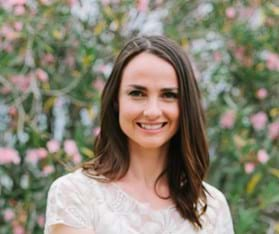 Alison Gallagher is a freelance writer, resourcefulness expert and entrepreneur. She has been featured in various publications including Stellar Magazine, Australian Health and Fitness Magazine, and Cleo Magazine. Alison is particularly passionate about sharing practical tips on how to live simply, sustainably and seasonally.  
*Mastercard Prepaid Management Services Australia Pty Ltd (ABN 47 145 452 044, AFSL 386 837) arranges for the issue of the Multi-currency Cash Passport™ and Cash Passport™ Platinum ("Cash Passport") in conjunction with the issuer, Heritage Bank Limited (ABN 32 087 652 024, AFSL 240 984). You should consider the Product Disclosure Statement for the relevant Cash Passport available at www.cashpassport.com.au before deciding to acquire the product. Any advice does not take into account your personal needs, financial circumstances or objectives and you should consider if it is appropriate for you. MasterCard® and the MasterCard Brand Mark are registered trademarks of MasterCard International Incorporated. The Target Market Determinations can be found here.
Please check www.cashpassport.com.au for the latest currencies supported.

T&Cs apply. Customer must contact Customer service to report lost or stolen card. Emergency cash can be arranged up to the balance on your Cash Passport, subject to availability of funds at the approved agent location.
26 August 2022