Christmas is a matter of weeks away with preparations in full swing. After what has undoubtedly been a challenging year, it's nice to look forward to the festive fun that Christmas brings. While the end of year celebrations bring a whole lot of joy, they can also result in big spending and a lot of waste, particularly if you're the one hosting. Everything from your Christmas tree, how you decorate your home, and even what you eat has an impact on your wallet and the planet.
Here are some simple tips to host an eco-conscious Christmas without reducing any of the festive fun. Not only will you minimise your environmental impact, but you'll also get creative, impress your family and friends and even save money too!
Festive Flourishes of the Eco Kind
Getting out the decorations is one of the highlights of the season. It's fun to get into the spirit and deck our space with festive touches. But you don't have to spend lots of money to do so, nor do you need to go crazy and buy the latest on-trend flourishes.
Try Vintage
For a timeless Christmas look choose a vintage theme. Instead of buying new decorations every year, re-use the ones you have and seek out decorative treasures second-hand. Fill glass vases with old baubles or use them as part of your table centrepiece. Try charity stores or online via Etsy, eBay or Facebook Marketplace to find lovely vintage, character-filled lace tablecloths and decorations. Ask your parents or grandparents for a couple of vintage pieces from their own collection to add to yours. These can eventually be passed down to the next generation. A touch of tarnished brass and a glint of antique glass will add sophistication without the heavy price tag.
Go All Natural
A nature theme is equally as classic and allows you to repurpose naturally found objects such as lichen-covered branches and greenery from your garden.
Whether you're going for a boho or Scandi look, natural elements is what makes a statement.
Make your own natural wreath and tree decorations out of foraged finds such as seed pods, pine cones and gum nuts and accent with some seasonal touches such as a cinnamon quill or dehydrated orange slices. Get creative with the kiddies or grandkids and have a crafternoon.
Not only do natural objects make lovely and useful gifts, the making of them creates lasting memories too. Paper decorations and salt dough are especially easy and eco friendly.
Search Pinterest for lots of simple yet impressive ideas. If wanting to add a few purchased items to elevate your nature theme seek high-quality handmade pieces in sustainable materials such as jute, rattan, wool, paper and wood to decorate your home.
The Christmas Tree Reimagined
No one can deny the nostalgic joy of smelling fresh pine needles, however, cutting down a tree just for a few weeks of nostril pleasure does have its sustainability implications. Nurseries now stock small pine trees in the lead up to Christmas so you can instead invest in your own living Christmas tree. Keep it alive in its pot for next year, or plant it in your garden after Christmas to enjoy long term.
Alternatively just dress up a large existing pot plant with tinsel and stars, deck with some fairy lights and you're done. Once Christmas is over you still have the plant to enjoy.
Another idea is to find a big interesting looking tree branch. Zero cost with maximum impact. Pop it in a pot or sturdy basket, keep it in place with some rocks and top with some foraged pinecones. Add some pretty decorations and you'll be the envy of all your guests. Pinterest has some lovely eco Christmas ideas.
Get Cracking on Eco-friendly Crackers
Christmas crackers are part of the tradition and make a lovely table ornament, however, they can also be a big a contributor to waste. They can be quite expensive and generally contain poor quality 'prizes' which often end up broken, forgotten or in the trash by the end of the day.
Making your own is actually super easy! You can buy a DIY kit or to save even more money just recycle some cardboard rolls and wrap them in pretty recyclable paper.
To minimise waste fill them with an enjoyable or reusable gift (think scrunchies, a nice pen, individually wrapped chocolates, a guest soap, a couple of fancy tea bags or a couple of crayons for kids etc.). For super luxe and entirely waste-free Christmas crackers, use lovely linen napkins and a fabric ribbon instead of paper, as shown in this tutorial. 
Curb your Catering
When shopping for your Christmas gatherings try to be mindful of buying items that are not heavily packaged or processed and try to include plenty of plant-based foods on your menu. You don't have to skip the turkey or ham if it's part of the tradition, but it's good to have an awareness of where your food comes from and how much you are consuming over the holidays.
Can you celebrate locally grown fresh fruit and veggies and make them the heroes of your Christmas spread?
Give yourself a break and use the leftovers from Christmas for meals over the next few days to reduce waste and save on your shopping bills. There are usually plenty of guests and family floating about so quick and easy to prepare meals are ideal. Potato salad and coleslaw always last a couple of days and are often a Christmas Day staple, so they make easy sides. Make hash browns or bubble and squeak with leftover roast veggies, or throw leftovers into a casserole dish for a simple yet satisfying meal.
Have Fun!
Things can be a tad hectic over Christmas so make sure you take some time out to relax and enjoy the holiday season. Here in Australia, we are so lucky that the Christmas break coincides with Summer. Get outside, splash in the ocean or go for a bushwalk and enjoy the great outdoors before you have to return to work. This is a time to recharge and rest and most importantly, connect with loved ones.
---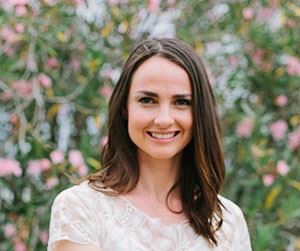 Alison Gallagher is a freelance writer, resourcefulness expert and small business owner. She has been featured in various publications including Stellar Magazine, Australian Health and Fitness Magazine, and Cleo Magazine. Alison is particularly passionate about sharing practical tips on how to live simply, sustainably and seasonally.
06 December 2021