Like any decision in life, you have the opportunity to make it conscious and considered or spontaneous and superficial. Our purchasing decisions have a huge flow-on effect. Depending on how and where you spend your money you either have a positive or negative impact. These choices not only impact our own lives, they also ripple out to the community at large.
Black Friday sales (or any sales really) give you the chance to save money and support businesses you've been admiring all year. However, sales can also result in overspending, or even worse, impulse buys and acquiring things you don't actually need or value. Originating in American retail outlets (similar to Boxing Day sales), Black Friday sales occur the weekend after Thanksgiving and are seen as a great opportunity to get Christmas shopping done and dusted, while bagging some great bargains. Aussies first got a taste of Black Friday Sales a few years back as a result of making purchases from US-based online stores. However, over time Black Friday Sales have become a global event.
"Every time you support a small business, an actual person does a happy dance."
Support your local community and its economy (while reducing your carbon footprint) by choosing to only shop locally this festive sale season. The health of Aussie small businesses is critical for a diverse, thriving and engaged local community and plays a vital role in the nation's economic recovery following two very challenging years. While many businesses have sadly had to close their doors for good in recent months, we have a responsibility to seek out those still standing in our communities.
Small businesses have the unique ability to give personalised and hands-on customer service over a corporate counterpart and help to keep our money on Australian shores. To ensure you are supporting a truly local business check where their products are made (and how). There are plenty of 'local businesses' selling merchandise made or designed off-shore. If manufactured and designed locally they get a gold star and definitely deserve your support (if their offerings are something you or loved ones need). And if they practise ethical and sustainable processes they deserve a shout out to your friends too!
Avoid the mall and shop small
If you enjoy the thrill of physically selecting gifts, for the most ethical and sustainable options avoid the mall and shop small. Seek out makers markets and invest in handmade and vintage finds instead of supporting offshore mass production. You'd be surprised what delightful trinkets and treasures can be curated from a charity shop or acquired from a local artisan. Often for an affordable price. Bring your own shopping tote to avoid additional packaging and seek out high-quality items that are made of natural, biodegradable materials over plastic.
Alternatively, skip the 'stuff' altogether and buy vouchers or tickets for services or experiences over physical gifts. It's a sustainable and rewarding way to keep your money in your local economy and a visit to a wildlife park, a local theatre show or lunch at your favourite cafe will leave lasting memories.
For the couch shoppers, check out platforms such as Instagram and Facebook to find local businesses and creatives. For a huge collection of crafted curios and an assortment of alluring antiques Etsy is your one-stop shop. Etsy is an online shopping portal (similar to eBay, but a more pleasant shopping experience with a high standard of product photography and no bidding wars). You can select filters to only shop from Australian stores and then search for pretty much anything your heart desires! I've bought everything from vintage china and Edwardian jewellery (including my own wedding ring) to handmade playdough and watercolour prints from local artists.
Understand the power of your purchase
Ironically it's small businesses who may not actually be able to compete this Black Friday as they struggle to stay afloat after the wild ride of 2020 and 2021.
Some businesses also consciously choose not to align themselves with a shopping event that has become synonymous with mass consumerism. So perhaps the most ethical thing you can do this Black Friday is seek out local businesses which align with your own values and support them regardless of whether they are having a sale. Your support really does mean the world to them and in turn, they can continue to employ local staff and suppliers.
If we as a collective have gained anything through the turmoil and challenges of the past two years, it has been perhaps the opportunity to exercise a shift in perspective. Have we not come to realise that life is precious? That connections matter? That mental and physical wellbeing is of the utmost importance? And that 'stuff' doesn't actually fill the gaps? When communities come together, when we support each other, when we go out of our way to spend our money mindfully, we DO make a difference in the world.
Shopping consciously means you are voting with your wallet, taking action to help create the kind of world you want to live in. The way we change the world is by being the change. Now that's a gift that keeps giving. It doesn't even need to be wrapped!
---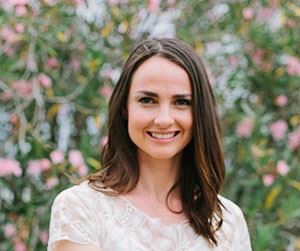 Alison Gallagher is a freelance writer, resourcefulness expert and small business owner. She has been featured in various publications including Stellar Magazine, Australian Health and Fitness Magazine, and Cleo Magazine. Alison is particularly passionate about sharing practical tips on how to live simply, sustainably and seasonally.
23 November 2021