The Australian Mutuals Foundation (AMF) provides a vehicle for Australian Mutual Bank and other mutuals to assist disadvantaged children and at-risk youth within our communities.
Through Barnardos Australia, the AMF's domestic activities provide financial support for programs that assist children and youth who are at risk of abuse or neglect, or who are disadvantaged by lack of housing, medical care or education.
This support has never been more critical than during the Covid-19 pandemic.
As we work more and more closely together in line with our shared vision to assist vulnerable children, young people and families, in 2020 AMF broadened its support to three of Barnardos' key programs: Reconnect, Yurungai Learning Centre and Auburn Child, Youth and Family Services.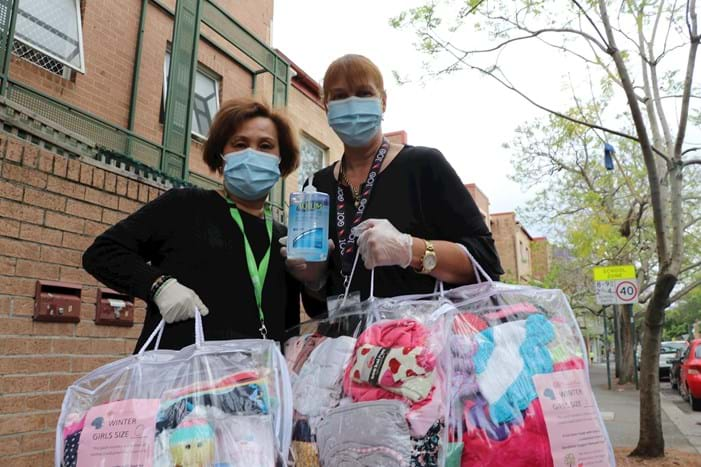 Reconnect Program
Reconnect is an early-intervention program for young people who are homeless or at risk of homelessness due to family conflict. It aims to break the cycle of disadvantage by assisting young people to remain connected with their families, community, and education or employment opportunities.
From June to December 2020 the Barnardos Reconnect Program (Marrickville) supported 33 young people and their families.
With many services closed during lockdown, the demand for mental health support increased significantly. It was a difficult and lengthy process for youth workers to gain access to vital services such as counselling and specialist mental health support, with many having to advocate for young people in crisis and create safety plans, self-care strategies and ensure them access to 24-hour phone and online counseling support.
There has also been a rise in the number of young people displaying high-risk behaviors at school, including violence, homelessness, cyber safety/bullying concerns, and complete disengagement with their education.
Due to the Department of Education's rising concerns, Barnardos Sydney Youth Services were approached via Reconnect to facilitate workshops within four local schools in which they regularly "hot desk". Barnardos facilitated 36 workshops covering Cyber Safety/Bullying, Communication and Resilience building, working with over 500 students.
The feedback from teachers and students was very positive with one student saying, "I have learnt a lot from these workshops, especially in negotiating with my parents and friends."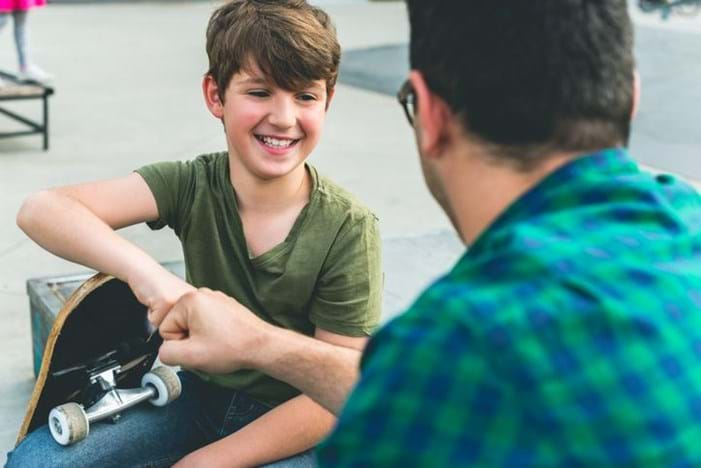 Yurungai Learning Centre
Located in Waterloo, Sydney - a low socio-economic area with a large Indigenous community - the Centre delivers a range of after school services to around 30 children aged between 5-12 years. it offers support with homework, cultural learning, life skills, self-confidence and the provision of nutritious meals.
AMF's funding is used to support the Centre's literacy and numeracy program with the key objective to help close the education achievement gap that exists between Aboriginal and non-Aboriginal primary school students. The aim is to have children at Yurungai achieving curriculum benchmark levels, or above in both literacy and numeracy.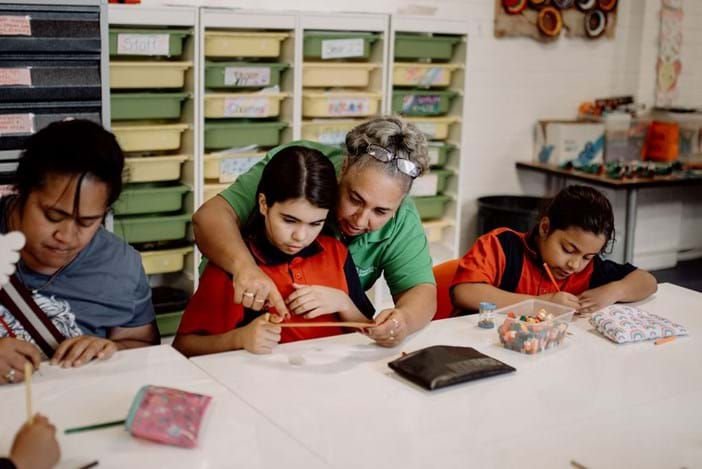 Auburn Child, Youth and Family Services
The Family Safe Program provides immediate care, secure accommodation, educational support and a range of intensive services for vulnerable families who are at-risk, isolated, homeless or fleeing family violence.
Families receive a range of direct care goods and services, while attending group education sessions to develop skills such as cooking, parenting, budgeting and improving health and wellbeing. These group sessions also provide a safe space to connect and share life experiences, often leading to enduring friendships and an ongoing community of care. The programs provide a range of activities for families and identifies strengths of the family in order to provide tailored support across areas like family support & preservation, youth support, domestic violence and sexual assault counselling.
Support is designed to empower families to make long-term meaningful changes. The aim is to keep children safe, reduce parental stress and strengthen families. Through home visiting, parenting guidance and education, budgeting and household management, nutritional education, practical assistance, appointment assistance, group work, domestic violence education, safety planning and counselling support.
There has been an increase in domestic violence within the community throughout 2020, mainly due to:
added family stressors with unemployment
school closures
increased alcohol and drug use
social isolation
All these factors are leading to escalating violence in family homes and a greater need for support. Women's ability to seek support and advice from specific services such as health, housing and legal services can be impacted whilst remaining in a domestically violent household and unable to leave the relationship. A larger volume of calls have been received from families requiring one-off support for domestic violence. This work has included safety planning and providing referrals for immediate assistance.
For more information on how you can get involved, visit www.australianmf.org.au.
05 May 2021