We can all agree a bit of a cash boost is a good thing. If you're a NSW resident it's likely that by now you will have taken advantage of the various vouchers launched by the NSW Government since 2020. Announced as part of the State Budget for 2020-21, a series of $25 vouchers were made available for residents of NSW to be used toward dining or recreation experiences via the Dine and Discover Voucher program. There has also been financial support for eligible families toward creative and sports activities for families via the Active Kids and Creative Kids vouchers, (now in its 5th year running) and First Lap vouchers can be used toward the cost of swimming lessons for children aged between 3 and 6. Plus from March 2022, NSW residents over the age of 18 can access a $50 voucher that can be used towards accommodation at participating providers in NSW.
For a full list of the voucher options please visit this previous article here.
In addition to the many vouchers on offer above, there is now even more financial support available. Specifically for eligible parents of school aged children.
Parents NSW Vouchers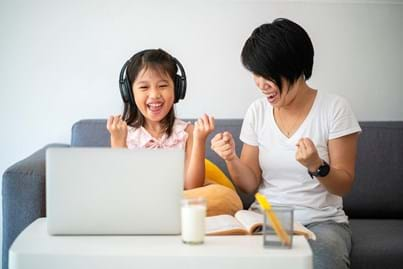 From February 2022 NSW parents, guardians and carers are able to apply for an additional $250 worth of vouchers as a reward for homeschooling efforts in 2021. One parent from each eligible household can apply for another five $50 vouchers through this scheme. The vouchers can be used for entertainment and recreation activities via Discovery NSW businesses or be used for accommodation bookings via Stay NSW businesses. These new vouchers are valid until 9 October 2022. Once allocated, the vouchers can be used seven days a week (including public holidays) and are an opportunity to support local recreation or accommodation businesses that may have been financially impacted over the past two years.
Discover NSW Vouchers can be used for entertainment, arts and recreation at a huge range of venues including waterparks, wildlife parks, participating cultural institutions, live music and arts venues. Stay Vouchers can be used at eligible accommodation providers and are a welcome incentive to venture out of town for a couple of nights. So jump online via www.service.nsw.gov.au/parents-nsw-vouchers, print your vouchers out and get planning!
Before And After School Care Voucher
Many parents work either side of the school hours of 9am-3pm and as a result take advantage of before and after school care services. From 28th February 2022, parents, guardians and carers of school aged children can apply for a voucher to assist with the costs of these services. The Before And After School Care Voucher (BASC) is worth $500 (per child) and is to be used towards out of pocket expenses associated with before and after school care and is eligible for families with children aged from 4 to 13 years who attend a primary school in NSW. Voucher credit can be used for attendances at participating before and after school care providers between the period 28th February 2022 and 30 June 2023.
If eligible for the Child Care Subsidy (CCS) you can use your BASC Voucher as well. Child Care Subsidy where entitled will continue to be paid and apply as normal, with your BASC voucher covering what would normally be out of pocket expenses.
The before and after school care voucher program is one of more than 70 NSW Government rebates and savings that help with your cost of living. For a full list of the voucher schemes on offer visit: https://www.nsw.gov.au/covid-19/vouchers-and-support
Explore the full range of rebates, concessions and financial assistance available for eligible NSW residents please visit: https://www.service.nsw.gov.au/services/concessions-rebates-and-assistance
They say it takes a village to raise a child. Community creates an important foundation for kids, providing opportunities for growth and development. Being a part of the local community contributes to relationship building and a sense of belonging for children as well as allowing them to experience themselves as part of a greater whole. Immersing our children in our communities by giving them diverse recreational opportunities as well as spending time within schooling communities gives our children rich experiences and plenty of memories along the way. Even better when we get a little financial nudge to do it more often!
---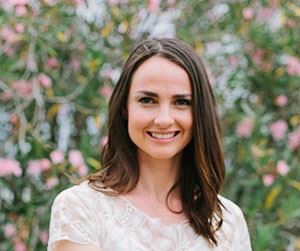 Alison Gallagher is a freelance writer, resourcefulness expert and small business owner. She has been featured in various publications including Stellar Magazine, Australian Health and Fitness Magazine, and Cleo Magazine. Alison is particularly passionate about sharing practical tips on how to live simply, sustainably and seasonally. 
07 March 2022