Keeping the kids entertained and active over the Summer holidays is a priority for many families, as it keeps the bickering and declarations of 'I'm bored' to a minimum and allows everyone to make the most out of the long warm days. 
Finding activities that are low cost can require a bit of imagination, but there are plenty of ways to have fun while keeping some spare change in your pocket for an ice cream at the end of the day. 
In fact there are a number of vouchers on offer from Service NSW which can be redeemed on meals out, leisure activities, creative pursuits, swimming classes and even a night away.  What's not to love about being given extra incentive to get out and about these holidays?
Here are some of the vouchers currently available to eligible applicants.
Dine and Discover
A scheme to help both the tourism and hospitality sectors the Dine and Discover voucher program is designed to get us supporting small businesses across the state who missed out on patronage due to restrictions (and bushfires) over the past two years. 
All NSW residents aged 18 and over are eligible to apply and enables you to support dining, arts and recreation businesses when you redeem your Dine & Discover NSW vouchers. 
Announced as part of the State Budget for 2020-21 the expiry dates of unused vouchers have now been extended to June 30, 2022.  If your vouchers are still stuck to the fridge waiting to be redeemed (or sitting in an email waiting to be downloaded and printed), why not commit to using them over the Summer break. 
In addition to the original four $25 vouchers (two for Dine and two for Discover) all eligible NSW residents have been allocated an extra two vouchers, one for Dine and another for Discover, just in time for the holidays.  So that's a total of six x $25 vouchers to spend on meals and leisure activities in the state.  The Dine vouchers can be used for dining in or takeaway and the Discover vouchers can be used at a huge range of venues including local wildlife parks, water parks or watching a live show at the theatre.  
If possible support small local businesses over Maccas and Hoyts.  You can search for participating businesses and find out how to apply via the Service NSW app or on the Service NSW website at https://www.service.nsw.gov.au/transaction/find-dine-discover-nsw-business 

Stay NSW Vouchers
Many Australian families had their travel plans interrupted or cancelled due to the unpredictability of the past two of years.  The tourism industry has been severely impacted as has many accommodation providers. 
The Stay NSW voucher program has been created to support accommodation providers in NSW with $50 vouchers available to all residents aged 18 years and older.  The program encourages all NSW residents to book a stay in NSW, directing much needed business toward accommodation providers across the state.
The vouchers will be available in early 2022 and are eligible toward accommodation costs only and must be redeemed with a participating accommodation provider within NSW.  A list of participating providers will be available soon via https://www.nsw.gov.au/covid-19/business/financial-support/stay-and-rediscover
Active Kids
We all know encouraging our kids to be active is a good thing. It's good for their bodies and brains, helps them digest their food and boost their immune system, it also produces endorphins (feel-good hormones) so helps them to feel positive too.
With obesity rates increasing amongst children in Australia, the NSW Government's Active Kids program, now in its fourth year running is encouraging families to take up more sport, fitness and recreations activities thanks to $100 vouchers eligible for all school-aged children every calendar year.
In its first year of operation 540,000 $100 vouchers were redeemed, and the program has continued to be a success with families now eligible for two $100 vouchers per year for kids aged 4 and a half and older. 
Voucher 1 is valid from January to December and Voucher 2 is valid from July to December each calendar year. Vouchers can be used for a vast array of fitness and recreational activities, from dance and gymnastics to karate and soccer clubs with the Active Kids program supporting the NSW Premier's policy to reduce overweight and obesity rates of kids in the state by 5% over 10 years. 
Apply for Active Kids vouchers via Service NSW website at https://www.service.nsw.gov.au/campaign/active-kids 

Creative Kids
In addition to the Active Kids Voucher, a Creative Kids Voucher is also available to school aged kids, and provides some financial incentive to enrol your kids in piano lessons, art or drama classes or even become a member of a coding club. 
The Creative Kids voucher is valued at $100 per calendar year and like the Active Kids voucher, any child aged between 4 and a half and eighteen is eligible provided they are enrolled in school.
All vouchers (both Active and Creative) must be used with a registered activity provider and go toward registration, participation and tuition costs for the eligible activity. To apply parents or carers can register online via My Service NSW. You'll need to sign up for an account and then follow the prompts. You'll also need your child's Medicare card details for identity purposes.  
With lots of free time over the holidays now is a great time to find some new classes or activities for your kids to enjoy. You can find out more about the Creative Kids voucher and apply at https://www.service.nsw.gov.au/transaction/apply-creative-kids-voucher
First Lap
There's no better time of year to encourage your kids to learn to swim than Summer.  The First Lap voucher program is another initiative of the NSW Government and it provides a $100 voucher for parents, guardians and carers of children aged 3-6 toward the cost of swimming lessons. 
Water safety for kids should be on the list of priorities for all families, and having an incentive to help get your little one confident in the water is a fabulous idea. 
The Summer holidays can be one of the most rewarding yet expensive times of the year.  It is easy to spend beyond our normal monthly wage to cover additional costs for accommodation, eating out and entertainment.  Opting to use these vouchers will help to encourage adventure, ease the costs and keep the fun flowing all summer. 
---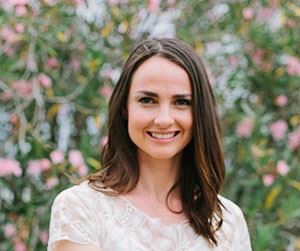 Alison Gallagher is a freelance writer, resourcefulness expert and small business owner. She has been featured in various publications including Stellar Magazine, Australian Health and Fitness Magazine, and Cleo Magazine. Alison is particularly passionate about sharing practical tips on how to live simply, sustainably and seasonally.  
06 January 2022