We are stepping into a new era of transition with transparency at its core as big shifts occur socially, economically and environmentally all over the world. After several decades of debilitating debt, image over integrity and materialism over mindfulness, a new movement is underway. 
It's no longer enough to put out the recycling each week and donate to a charity every now and then and think you're doing your bit. Each of us has a responsibility to examine our own individual impact on our local community and environment. And while it is critical that individuals elevate their own personal practises and consider the consequences of their choices, it is time also for business, both big and small, to step up and become leaders in this arena. 
Purpose driven businesses are emerging across the globe with the goal of 'doing good' and a vision of 'making a difference' to society and to the planet.
These core principles are at the heart of these businesses and underpin their systems and structures, positively impacting their employees and the communities in which they operate.  With an increased emphasis on values beyond monetary (in particular social and environmental concerns) corporations and businesses are looking for a new way to operate. This trend has led to the growth of a new movement now known as the B Corp. 
Founded in 2006, nonprofit network B Lab began the ambitious goal of building a movement to change our economic system to one which is not purely driven by profit or shareholders. B Lab has created rigorous standards, policies and tools to positively impact businesses who want to have their merits measured in a definitive and holistic way. Those who meet these strict requirements can apply for B Corp Certification. It is these businesses which are driving the corporate responsibility movement forward and who are the pioneers of a new age of radical responsibility, cohesive community and habitat harmony. 
B Corp certification is holistic (and highly selective) and looks across all areas of operation.
A certification helps to identify the genuine change makers versus the clever marketing campaigns and the greenwashing. To become accredited is a significant commitment and requires the applicants meet a gold standard of social and environmental accountability, performance and transparency. The business needs to demonstrate how their practises and procedures positively impact their employees, community, the environment and their customers.  Recertification occurs every three years keeping B Corps accountable and striving to raise their own standards. 
At the time of writing there are 4,907 companies across 153 industries and 79 countries operating as B Corp certified businesses. The B Corp Movement may still be in its early stages but it is providing a strategic and moral blueprint for industry and laying the foundations for a more resilient economy and society. By supporting those businesses you are voting with your wallet for the kind of world you want to see.
You can be an agent of change simply through the consumer choices you make.  
With this economic and operational paradigm shift for business comes also a perspective shift. Where the term 'value' can equate to more than just financial gain or profit. That the 'value' of a business can also define 'worth' in other ways, in ways that cannot be estimated because they are priceless. How much positive value can a business bring to its community, to the lives of the people it influences or touches? Perhaps also we need to redefine what success means. Does success have to mean huge profits when other benefits and measurable positive outcomes are evident? 
Australian Mutual Bank is incredibly proud to have achieved B Corp status and is excited to be part of a broader global community working toward a world where business is a force for good, paving the way for a brighter and better tomorrow.  Read more about our certification here https://australianmutual.bank/news-blog/articles/australian-mutual-bank-is-now-a-certified-b-corporation/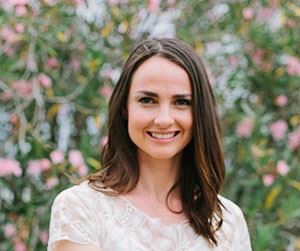 Alison Gallagher is a freelance writer, resourcefulness expert and entrepreneur. She has been featured in various publications including Stellar Magazine, Australian Health and Fitness Magazine, and Cleo Magazine. Alison is particularly passionate about sharing practical tips on how to live simply, sustainably and seasonally.  
28 April 2022