This is a big moment for our bank and for our members; the last step that completes the successful merger of Endeavour Mutual Bank and Sydney Mutual Bank.
We now have a unifying brand that points to the two most important reasons people bank with us:
We are a mutual bank. We are 100% owned by our members and we act 100% in our members' interests.
We are an ethical bank. We offer an alternative to banking with organisations that put profit ahead of doing what is right..
Your bank's new symbol explained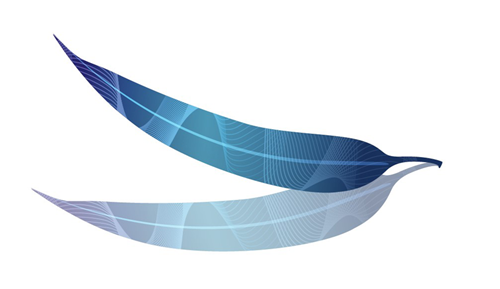 AUSTRALIAN: The gum leaf is an Australian icon
MUTUAL: The two leaves join to represent our mutuality and common purpose
BANK: The rolling geometric lines reflect our progressive banking services and technology
Did you know that…
Eucalypts are such a big part of our landscape they have their own national day – every March 23. There are more than 800 species and they dominate the Australian landscape. You'll find Eucalypt forests, woodland and shrublands in all environments except the most arid deserts.
Boldly flying the flag for ethical banking
Our bank is not new to ethics. The fact is, we have been quietly providing ethical banking services since we were founded in the 1950s. There has, perhaps, never been a better or more important reason to stop being quiet. World events have caused many people to change their priorities. Mutual purpose and benefit are taking on more significance. And while we may not be a major international bank, we have a valuable contribution to make in leading the way locally in ethical financial services. We want all Australians to know that they can:
Bank with a bank that they are proud to be part of
Put their money where their values are
Bank with an organisation that displays uncommon decency in its conduct with members, staff, our partners, and our communities.
Your new look phone app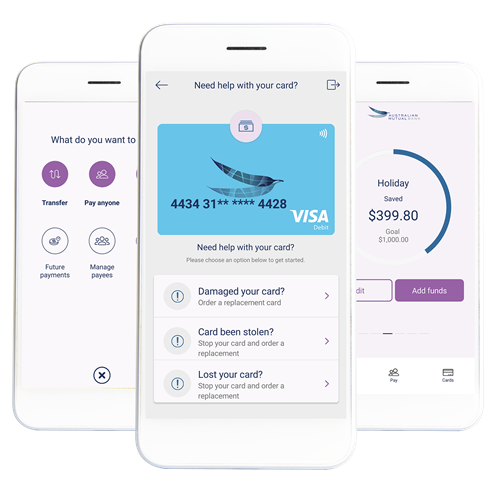 Your new look credit and debit cards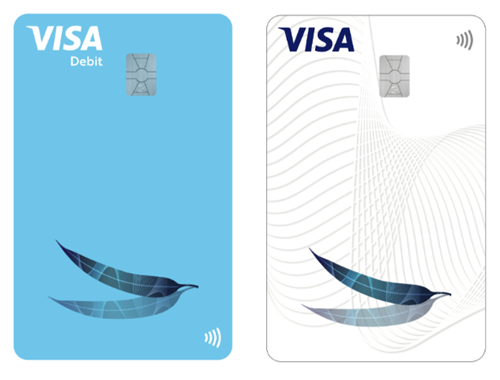 Your new look branches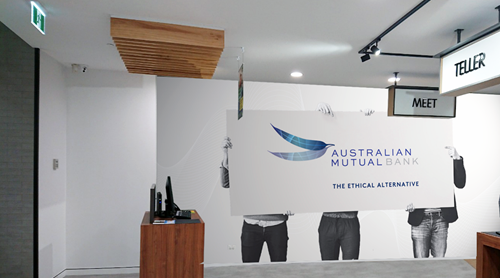 ---
FAQs
Will my membership number stay the same?
Yes.
Is my login to Internet Banking or Mobile App changing?
No, you can continue accessing the Internet Banking and Mobile App using the same credentials.
Will my Visa cards still work after the name change?
You'll be able to use your existing cards until they expire. When it's time to replace them, we'll send you Australian Mutual Bank Visa cards.
Is the BSB number changing?
The Australian Mutual Bank BSB number is 611 100. If you have existing direct debits under a previous BSB, they will continue to be honoured.
Is the phone number changing?
The Member Contact Centre phone number will be 13 61 91; the 1300 13 14 20 number will automatically divert to 13 61 91.
25 August 2021