The Winter woolies should be taking pride of place in your wardrobe and your slippers are likely getting a good work out with colder mornings greeting us as we wake.
Winter is a good time to pull back a bit from social interactions, to recall the parts of ourselves which were partying when the sun was out and instead making more time for replenishing self care rituals as we go more inwards. We are naturally less inclined to venture out when it's cold or wet, and while it's not always an option, when we can, it sure is nice to cosy up at home with a cuppa and find other ways to fill our time. Spending more time indoors is inevitable over the cooler months, and with that can bring higher electricity bills as we get tempted to crank up the heating and use more appliances and electronic devices.
Here are some simple ways to keep your power bills down, when the temperature drops.
Layer up
Throwing on a jumper before you switch on the heating might sound like something your mum would say, but she has a good point. A few good quality woollen (not synthetic) sweaters will stand the test of time (just keep them sealed in plastic bags protected from moths over the warmer months). Don't have the budget for cashmere? Go to your local op shop and pick out some quality knits (look for good quality brands, check for holes and read the care label to check what the materials it's made out of - 100% wool is better than a blend). Some of my favourite wardrobe staples are from charity shops!
Fine merino wool products are becoming more affordable. Soft not scratchy fine merino singlets and or long sleeved tops under a woollen jumper teamed with some soft fleecy track pants are guaranteed to keep you warmer than thin cotton layers. Socks and or slippers are a must for keeping your body temperature higher, as we lose heat through bare feet. Heads are the the other end of the body where we can easily lose heat, and while you might not feel inclined to don a beanie inside, at least a light scarf or shawl can keep your neck and shoulders warm.
I personally feel the cold easily and often sit with a heat pack on my lap or draped around my shoulders when I'm at home in the cooler evenings, and love a hot water bottle to cosy up my bed before I get in.
Invest in a Winter weight quilt (ideally buying it in Spring or Summer when they are on special). Woollen quilts offer sublime coziness and weight to feel comfortable even on the coldest nights. Flannelette sheets and PJs will also keep you relaxed and warm overnight. The thing about flannelette (other than reminding you of your childhood) is that it is a very effective insulator against cold (much more than regular cotton sheets). They are also a good investment as due to their thickness they tend to last for many years. Really feel the cold? Whack on some bed socks too and you'll be snug as a bug all night.
Have soft throws and blankets draped over the couch or in baskets within easy reach in your living areas, so when you're watching TV or hanging with the family you can wrap yourselves up.
Seal your home
Keeping doors and windows closed when it's chilly outside will help to keep the warmth in. Minimising draughts is actually the most efficient way to reduce your heating bills. Checking for air leaks around doors and windows is a worthwhile task, as it will make your home more comfortable year round. Letting fresh air into your home is still important in Winter, but opt to do this when the sun is shining. If you're lucky enough to have windows facing a sunny aspect, open up the blinds when the sun is beaming to let it stream warmth into your home, capturing it for later. If your home is well sealed this can help to trap the warmth indoors. In the evenings drawing blinds and curtains will help to reduce heat lost through glass. Installing double glazing and insulation in your ceilings and walls where possible will make a big difference to keeping your home warm in winter and cool in summer.
Door snakes are kinda old school, but they work a treat to keep cold draughts from sneaking into your home. You can find them at homewares stores, cheap dollar stores, or make your own with old stockings or scrap fabric and some sand.
Some like it hot
Hot water is a delightful luxury on a cold day. However it is even more expensive to heat up in Winter, and yet of course it's also in demand when the degrees go down. Opt for a shorter showers, (installing a low-flow shower head will help with water waste) and have a soft robe to throw on straight after.
Wash your laundry in cold water where possible (though woollens and linens are best in a 30 degree wash), not only is it better for more delicate fabrics and dyes, meaning they last for longer, it is also much more cost effective electricity wise. Most laundry detergents work exceptionally well in cold water, and for an environmentally (and body) friendly option, go for a plant based natural detergent, one safe for grey water and septic tanks, and one without synthetic fragrances and petrochemicals.
Try to time your washes on non wet days so you can hang washing out in the winter sunshine or invest in clothes horses so you can bring your washing indoors on soggy days. Opt to do an extra spin cycle each load to get rid of excess water and as tempting as it is try not to default to the dryer every load.
Power to you
Whether you're working from home or just spending more of your free time at home, it's likely that will also mean more appliances and power plugs will be in use. With shorter days, the lights also go on a few hours earlier than in the Summer. Whether its the TV or your computer, your slow cooker or a charging station, when appliances aren't in use, flick off the switch on the wall and unplug the device, to reduce your electricity usage.
Once you have the warm bedding, the cozy after-hours wardrobe and windows and doors adequately insulated, you have the makings of a home that won't leave you with frostbitten toes (or a massive heating bill). Sip on steaming cups of tea and hot chocolate and make your evening meals nourishing soups and stews to keep your insides nice and cosy too.
---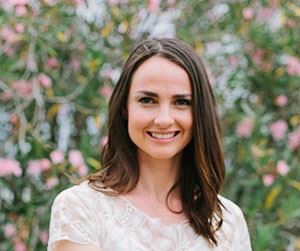 Alison Gallagher is a freelance writer, resourcefulness expert and entrepreneur. She has been featured in various publications including Stellar Magazine, Australian Health and Fitness Magazine, and Cleo Magazine. Alison is particularly passionate about sharing practical tips on how to live simply, sustainably and seasonally.
25 August 2021