ACCC's Scamwatch is urging jobseekers to watch out for scammers, with new figures revealing Australian's lost over $8.7 million to recruitment scams in 2022.
Young Australians in particular are being warned to protect personal information when applying for jobs. Beware of job offers made out of the blue via social media or any messaging services such as Whatsapp or Viber. If you receive a suspicious message, be sure to delete, block and report the number.
"Thousands of young Australians have finished school and graduated from university, with high-hopes about their future careers and the intention to look for work in the new year. Unfortunately, they are being targeted by scammers," ACCC Deputy Chair Delia Rickard said.
Australians aged between 25 and 44 have reported the biggest losses to job scams.
"If you are job hunting and you are offered work that requires little effort for a big financial reward it is most likely a scam. This might include repeatedly clicking a button on a website or app to purchase products or submit reviews." Ms Rickard said.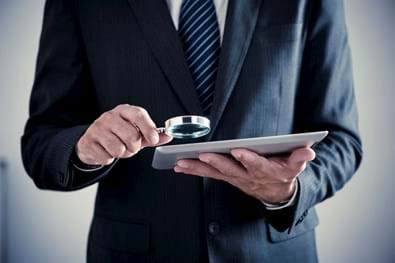 ACCC has said that more than 3,194 reports of job scams have been made to Scamwatch in the past year, and many of the victims were lured on the promise of making money quickly.
Scammers will often ask for a payment in exchange for a guaranteed income. They pretend to be hiring on behalf of high-profile companies and online shopping platforms and impersonate well-known recruitment agencies.
"In the final months of 2022, we saw a significant uptick in reports and losses associated with recruitment scams and we are concerned these scammers will continue to ramp up their efforts as people look for work in the new year," Ms Rickard said.
"With many Australians looking to make the most of a highly competitive job market, we are urging jobseekers to be wary of opportunities that seem too good to be true. Never make a payment or upfront investment to secure a job. If you think you've been scammed, contact your bank or financial institution immediately."
Young jobseekers are advised to:
• Stop – take your time before giving money or personal information.
• Think – ask yourself if the message or call could be fake?
• Protect – act quickly if something feels wrong. Contact your bank and report scams to Scamwatch.
ACCC has provided some tips to protect yourself against recruitment scams:
Never send money or give your personal information, credit card, online bank or cryptocurrency account details to anyone you don't know, especially if you've only met them online, through email or over the phone.
Avoid any arrangement that asks for up-front payment via bank transfer, PayID or cryptocurrency, like Bitcoin. It is rare to recover money sent this way.
Be suspicious if the role is offered to you without an interview, or discussion about your experience, suitability and references.
Be cautious of recruiters that contact you via encrypted message platforms like WhatsApp, Signal or Telegram. These platforms are commonly used by scammers.
Know who you are dealing with. Research the recruiter and the business or individual offering the position. Contact the recruitment agency via phone numbers sourced from an independent internet search.
Don't be pressured to act quickly. A legitimate offer will not require you to make an immediate decision. If the offer sounds too good to be true, it probably is.
Don't trust the legitimacy of a job ad just because it appears on a trusted platform or website – scammers post fake ads too. If you come across a scammer, report it to the platform or agency.
Don't take payment or rewards to recruit other people into a scheme.
Don't transfer money, make purchases, or receive packages on behalf of someone else, you could be committing a criminal offence like money laundering.
Protect your personal information. Only give your information to legitimate recruitment firms and ensure you understand their privacy policy. Be careful how much personal information you put in your resume such as your physical address or date of birth.
Remember to update passwords to your online accounts regularly and use strong passwords or passphrases.
What to do if you've been scammed
If you have lost money to a scam, please notify your financial institution as soon as possible.
Australian Mutual Bank members can speak to our Fraud Team by calling 13 61 91 or by emailing info@australianmutual.bank.
For more advice on how to avoid scams and what to do if you or someone you know is a victim of a scam, see our Security Advice section or visit the Scamwatch website at www.scamwatch.gov.au.
04 January 2023