Starting Secondary school is a big adjustment. Suddenly your child is exposed to many new experiences and opportunities as they learn lessons not only in the classroom but 'real life' lessons too. Most of us will recall being a teenager is not an easy phase of life and is often fraught with moments of anxiety and hormonal swings. There's so much for kids to learn during their adolescent years that it can be easy for parents to miss one very crucial thing. Understanding money and how to manage and spend it responsibly.
In today's world, teenagers are active consumers and most are handling cash, have a savings account (and debit card) and many will have a job and a phone too. Teenagers will also get more substantial spending money for socialising and shopping compared with when they were in primary school. And while they will learn valuable lessons through making mistakes with money while they are young, as their parent you can help to minimise their mistakes and empower them to see the true value of being financially free.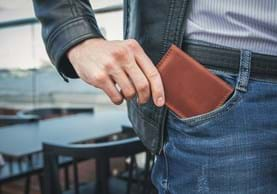 It is during childhood and adolescence that financial habits are already forming, however according to financial wellbeing charity Ecstra Foundation  "financial literacy levels in Australia are lowest among those aged 15-24". In 2020 and 2021, ASIC conducted two Young People and Money surveys to gain insight into how young Australians learn about and feel about their finances. Some of the key findings from the survey indicated young people think strategically about money but that their feelings can also influence their behaviour; and that young people want to learn more about managing money. Helping our teens make informed decisions and build financial resilience is vital so that they can navigate the future with confidence. Here are some ways you can help.
Lead by example.
Don't take your kids out shopping as a recreational activity. Take them out when you need something and try to only buy what you need. Kids are bombarded with messaging telling them that 'stuff' (everything from fashion to electronic gadgets) brings happiness and defines their identity. Browse with your kids by all means and enjoy the visual candy that shop windows offer, but demonstrate through your own actions that material possessions don't actually bring lasting satisfaction.
Access to their Own Account:
Most children have their own bank account by the time they are in high school, though many may not have ever accessed their funds. Many bank accounts allow children to have access to an account debit card once they are aged 12 or over, meaning once in high school some kids can access their childhood savings. If your child is yet to open their own account, you might like to consider opening a Young Saver from Australian Mutual Bank. The Young Saver is an account for those under 18 and perfect for teaching your child about the fundamentals of money. The account offers a competitive tiered interest rate and is fee-free and from age 12 the account can be under your child's name.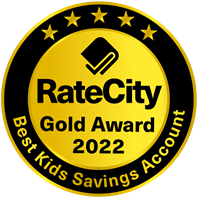 Australian Mutual Bank has won the RateCity Gold award for Best Kids Savings Account for the Young Saver Account in 2022. The RateCity Gold awards celebrate banks, lenders and credit unions that offer consistently competitive products to Australian consumers. The winners of the awards score consistently as top performers based on RateCity's extensive methodology. The top 10 percent in each category are awarded a RateCity Gold Award - a signal to consumers that this product is one of the best options in market.
Help your child to understand when they withdraw money from their account their savings balance will reduce. Help them to work towards savings goals so they can also learn to replenish their bank balance. Chat about having a weekly or monthly spending budget to help manage spending and keep savings healthy. Go through your child's bank records monthly to discuss the various transactions. Many kids get a part time or casual job once in secondary school, so help them to get into the habit of putting aside some of their earnings for long term goals.
Phone Home:
Mobile phones are a helpful communication tool for parents and kids to stay in touch, particularly in emergencies. But mobiles also bring with them added expense, all manner of distractions and new responsibilities. Help your child manage their phone use so they don't burn through credit too quickly. Teach them how texts, calls and downloads all cost money and start with a pre-paid plan with a monthly limit. Show them how they can track their spending and encourage them to limit their phone use. Download itemised bills to help your child understand the charges. Help them to appreciate that having access to a mobile is a luxury and something that costs the family money. Once your child gets a job discuss how they can begin to pay their own phone bill.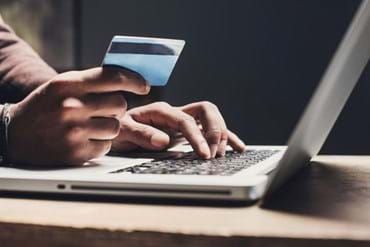 Shopping Online:
Help your children to be mindful about online shopping, discussing not only value for money, but also the difference between 'needs' and 'wants'. Take the time to educate them about their role as a consumer and the impact their purchase may have. Talk about the benefits of shopping locally vs overseas and sourcing sustainable and ethical products over mass-produced items. Negotiating spending with a teenager will have its challenges but if you can educate them to be a responsible consumer today, they will (eventually) be thanking you for helping them with such an important life skill.
Online shopping is also an excellent opportunity to discuss the difference between buying something on credit vs their own funds. Remind them that credit is borrowed money that they need to pay back plus interest. While most high school children aren't ready for a credit card, you can help them to understand the idea of paying back a loan by lending them money yourself which they have to repay in instalments. Make sure you discuss online shopping security too, and educate them about secure sites and secure payment gateways to avoid a financial fright down the track.
Stepping up responsibility:
Try doing household budgets with your teenager well before they move out of home. The Australian Mutual Bank Budget planner is a useful tool for his exercise. Support your child with setting long term savings goals (such as saving for a car or moving out of home). Once they leave school they will be expected to make more complex financial decisions as they begin their adult life living more independently.
Teenagers are guaranteed to waste money on impulsive buys, overspend on their mobile bill at least once, and whittle down their savings as they discover the art of self-control and withstanding peer pressure. But these are great opportunities to have open and transparent conversations with your kids as they learn valuable lessons.
Empowering young people with financial knowledge and healthy money habits will have a positive impact on their own financial wellbeing as they become adults and begin to navigate significant areas of life such as housing, employment and eventually security in retirement. Knowing how to save and spend responsibly is an invaluable life skill. Perhaps one day they'll even have a few dollars spare to shout their Mum or Dad a coffee every now and then.


Alison Gallagher is a freelance writer, resourcefulness expert and entrepreneur. She has been featured in various publications including Stellar Magazine, Australian Health and Fitness Magazine, and Cleo Magazine. Alison is particularly passionate about sharing practical tips on how to live simply, sustainably and seasonally.
08 June 2022