Please be advised that from the 2nd February 2022, the Endeavour Mutual Bank Mobile App and the Sydney Mutual Bank Mobile App will no longer be supported.

Late last year, Sydney Mutual Bank and Endeavour Mutual Bank have merged under the new brand Australian Mutual Bank, and we had launched a new and improved mobile banking app for our members. This means that members will need to go to their respective app store, search for the "Australian Mutual Bank App", and download it.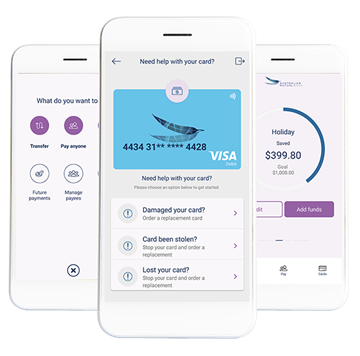 With the new Australian Mutual Bank mobile banking app you can:

• View balances and transactions
• Show simple account balance without logging in
• Transfer funds via PayID, EFT or BPAY®
• Change your PIN on your cards, report them lost or stolen or temporarily block or unblock them
• Schedule payments to occur on a particular date & time
• Set up your PayID
• Change your Internet Banking password
• Create a savings goal and keep track of your progress as you save

We encourage members to download and install our new app to take advantage of these great features.

For more information about the Australian Mutual Bank app, click here.
11 January 2022