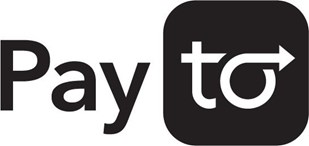 Australian Mutual Bank is introducing PayTo, a new digital payments service considered an alternative to direct debit, set to revolutionise the way that Australians make payments. Just like a direct debit, PayTo can be used by payers to pre-authorise one-off or recurring real-time payments from a bank account to a merchant, business or institution.

However, PayTo is a major upgrade to direct debits, improving the experience for both customers and businesses. It allows payers to use either a PayID or a BSB and account number, making it simple to set-up a payment on the spot, and recurring payments can be controlled through their Internet Banking. The service also allows businesses to confirm funding availability in real-time, reducing the rate of failed payments.
How does it work?
Using your PayID or account number and BSB, the payee sends you an authorisation request for a new bill, subscription or online purchase. This process includes a validation step to ensure your nominated bank account is valid and can be accessed via PayTo. You then provide explicit authorisation from your Internet Banking for that real-time payment to be made before any payments are processed.
What if I have insufficient funds in my account for a PayTo payment?
A real-time funds availability check occurs at the time of a PayTo payment. If there are insufficient funds, the payment will be rejected and the merchant initiating the payment will be notified.
How do I manage PayTo payments?
You can see all your PayTo Agreements in your Internet Banking, so you can:
Check when payments will be debited and for how much
View, cancel or pause PayTo agreements anytime
Get a clear view of recurring payments in one easy place
Is PayTo safe?
As PayTo agreements are subject to you pre-authorising the agreement with the merchant, PayTo payments will be initiated from your account only when you have provided authorisation via Internet Banking. When you are authorising a PayTo agreement, the merchant will provide you with the relevant payment terms, so you will be aware of what you agree to before you authorise the agreement.

Like all payment methods, please be alert to scams and don't provide your Internet Banking details or One Time Password to anyone.
01 November 2022