Chocolate has to be one of the most loved foods across the globe.  It's decadent, creamy, crunchy, sweet and satisfying.  But, not all chocolate is equal.  In taste, or impact.
Choose fair-trade
Suddenly my cute bunny doesn't taste so sweet.... Did you know much of the cocoa production in the world involves child slave labour or underpaid workers? It's a shocking problem that education and conscious consumerism can help to solve. Many cocoa farmers are paid poorly for their yields and as a result, struggle to cover production costs. By pledging to only purchase fair trade chocolate this Easter you can be assured you aren't supporting the more bitter side of the chocolate industry.  Fairtrade International guarantees farmers a minimum price for cocoa, even when global prices fall, which ensures the farmers always have a stable income and protects them from economic downturns allowing farmers to pay adult workers and avoid the exploitation of child workers.
Consider making more conscientious choices about your choccies this year.  Some of the bigger brands are finally making a commitment to sourcing more fair trade cocoa for their products. Look for the Fair Trade logo on packaging to find complying products.  
Avoid chocolate with palm oil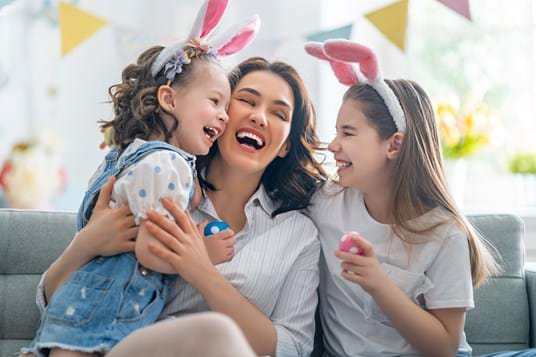 Another ethical dilemma with chocolate production is the widespread use of palm oil in many popular confectionary brands.  Palm oil is associated with destructive deforestation and the displacement of dwindling orangutan populations in South East Asia.  While much awareness is improving around the use of Palm Oil, including the formation of the Roundtable on Sustainable Palm Oil (RSPO), it's still an industry rife with corruption and unethical practices.
As consumers are increasing their awareness and speaking with their wallet, more brands are stepping up their standards and practices.  Home grown brand Darrell Lea have recently launched a 'palm oil free' range of Easter treats this year and have gradually replaced all palm oil in their entire product range with sunflower oil.  According to the Darrell Lea website "Australian labelling laws don't require products to specify exactly what oils they contain, so it's quite tricky to make an informed decision. Often the term 'vegetable oil' is used to disguise the real ingredient." If in doubt, read the ingredient of your fave choccies to see if palm oil or vegetable oil is listed.
Keep it Local
The easiest way to support the ethical and sustainable production of chocolate is to keep it small and support locally made, responsible brands.  Here are some fabulous suggestions worth supporting this Easter.
Set Yourself a Budget and Stick to It: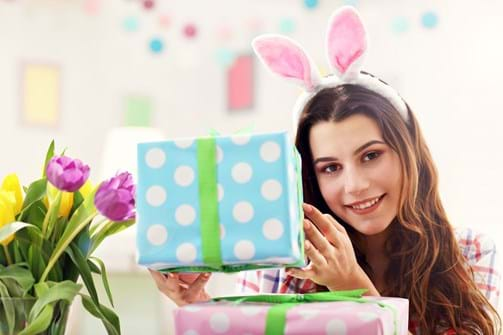 Once you've picked out a brand you'd like to sample and support, setting yourself a budget before you add to cart or venture to the shops will definitely help to keep your spending in control. Set an amount per person and stick to it. If you'd prefer to invest in more expensive, consciously crafted chocolate, such as the above recommendations, but don't want your budget to blowout, consider ruling out buying for adults, and keep the eggcitement for the little ones.
Delay your Easter Catch Ups
If you are determined to give everyone you know a foiled token of your love, perhaps wait until – dare I suggest it – after Easter! Sure the choices will be reduced, but by golly, so too are the prices. You'll have bargain bunnies and reduced rabbits and eggstremely cheap eggs! 
Make Your Own Choccies
Invest in some cute silicon chocolate moulds and some good quality (Fair Trade of course!) eating chocolate (not cooking chocolate) and make your own chocolates in whatever shape you like. Package up a handful in little compostable cellophane bags (can get from craft stores or buy online) and tie up with ribbon. You could try sugar free, dark, milk, white and even carob depending on your tastes and dietary requirements.
Experiment with adding coconut, peanut butter, nuts and dried fruit and even spices such as cinnamon or chilli for a real tantalising treat. Yum!
Give Non Chocolate Treats Instead
My kids will of course receive a few foiled tokens of our affection in the way of sweet treats (looking at you organic bunnies from DevaCacao), but I have always aimed to make Easter less about the chocolate and more about connecting with nature and loved ones.  So, in amongst the treats, I like to nestle little nature journals, puzzles or books.  My 3yro daughter Ava will also be receiving a copy of the classic Ruby Red Shoes by Australian artist and writer Kate Knapp who writes the sweetest books about Ruby, 'a very aware hare'.  Earmarked for Flynn, my 8yro son, is a graphic novel by Aussie author/artist is Renee Treml who has a super cute super hero series about an owl and bunny called Ollie and Bea.  I figure books about hares and bunnies fit the theme of Easter nicely!
However you decide to celebrate Easter, enjoy the time off work and opportunity to connect with your loved ones, an even sweeter reward than the taste of chocolate on your tongue.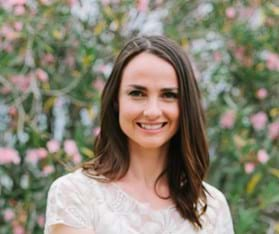 Alison Gallagher is a freelance writer, resourcefulness expert, entrepreneur and mum. She has been featured in various publications including Stellar Magazine, Australian Health and Fitness Magazine, and Cleo Magazine.  Alison is particularly passionate about sharing practical tips on how to live simply, sustainably and seasonally.  
23 March 2023