Interest rates will always be a newsworthy topic. Whether they are high, low or somewhere in between, they will impact nearly all of the population. Interest rates are determined by monetary policy and influence inflation, economic growth, loan repayments and people's savings growth. As such, they have a big impact on housing. Everything from auction rates, affordability and the rental market will be impacted by interest rates.
Now that interest rates are potentially on an upward swing after reaching an all-time low in recent years, many people are looking to renegotiate their home loans. But the question is, what type of loan is best? Fixed or Variable? Both types of loans have advantages and disadvantages.
Fixed Rate Loan
A Fixed Rate Loan means the interest rate is 'locked in' once the loan contract is signed and stays the same for the loan period. A typical fixed loan is usually between one and three years, but five year fixed loans are also possible.
Locking in a fixed rate means you are protected from any potential rate hikes over the loan period. However, it also means you will miss out on any rate drops over the fixed term. Regardless of where interest rates go during the fixed term, your interest rates are 'fixed' to the agreed period.
Sometimes you can also 'lock in' the current interest rate when you begin the loan application process (as interest rates as subject to change) usually for a fee. This means you get the interest rate at the time of application, rather than a potentially higher interest rate by the time the application is approved.
If you like things to be predictable, a fixed rate may be more appealing. If you want to know exactly how much you will be paying in repayments, rather than have the repayments change according to the current interest rate, a Fixed Rate loan provides the stability of an unchanged repayment amount for the life of the term.
If you choose to break out of a fixed loan before the term ends (either to adjust your loan or to sell your home) break fees usually apply.
Fixed-rate mortgages typically don't offer some of the more beneficial features of a loan such as joint offset accounts.
Variable Rate Loan
A Variable Rate loan reflects the current interest rates and will fluctuate accordingly over the life of your variable loan period
If you know you have money to spare and want to be able to regularly top up your mortgage with additional repayments you have this option without penalty with most variable loan types, though this depends on your lender.
If you don't mind riding the wave of potentially fluctuating repayments in accordance with interest rates, and are hedging your bets that interest rates may go down again in the near future, then a variable rate may be more appealing. Various Rate loans also usually have the option of including a redraw facility and offset accounts. A Redraw Facility allows you to 'dip into' the surplus repayments made on a mortgage, while an offset account enables you to 'offset' the interest charges on the loan based on the balance of your savings.
One of the most rewarding benefits of choosing a variable loan over a fixed loan is the flexibility around additional repayments. If you think you will have surplus funds and want to pay more than the minimum repayments to assist you in paying down your loan more quickly, then a variable loan will usually allow you to make as many additional repayments as you like without penalty. Ultimately, the faster you pay off your loan, the less interest you will pay in the long run.
What's next?
Whether you decide to go with a fixed or variable rate, there will likely be some fees to consider and paperwork to be filled. Before locking in your loan ensure to check all the features of the loan and see if your new loan attracts a monthly or yearly fee, application fee or redraw fee.
Nothing can protect you from rising interest rates long term other than reducing your debt. Even though a 5 year fixed loan will 'protect' you from rate rises over that period, additional repayments will be limited. So the savings you made from paying potentially lower interest over the longer period may not equate to someone who pays a bit extra on their loan each month over the same period. Let's not forget also, that a mortgage is a long term investment, and that over the course of a couple of decades it's highly likely you will see interest rates fluctuate.
If you have questions about how to apply for a home loan or want to speak to someone about finding the right home loan for you, Australian Mutual Bank has a range of flexible loans, with competitive fixed and variable loan options as well as a team of dedicated loans specialists with whom you can discuss your needs.
Ultimately, only you know what is the best option for your personal circumstances. And if you really can't make up your mind and just can't decide, try a split loan where you can fix part of the loan and keep the remainder variable. It's as close to the middle as you will find!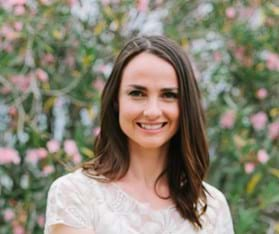 Alison Gallagher is a freelance writer, resourcefulness expert, entrepreneur and mum. She has been featured in various publications including Stellar Magazine, Australian Health and Fitness Magazine, and Cleo Magazine.  Alison is particularly passionate about sharing practical tips on how to live simply, sustainably and seasonally.  
*All applications are subject to Australian Mutual Bank Ltd normal lending criteria. Terms, conditions, fees and charges apply. Any advice or information does not take into account your personal objectives, financial situation or needs and you should consider whether it is appropriate for you. Please review the Australian Mutual Bank Ltd Account and Access Facility Conditions of Use and Financial Services Guide available at www.australianmutual.bank before acquiring the product. © Australian Mutual Bank Ltd | ABN 93 087 650 726 | Australian credit licence 236476 | AFSL 236476
10 March 2023