Last time we looked at saving money around the home by making your own cleaning products.  This time I'll share some more tips on saving around the home, sharing my own experience of over 10 years cutting household living expenses.  I've eliminated a huge amount of plastic packaging too by reducing the number of household products we use.  When I don't make my own cleaning products, I refill existing bottles using eco-friendly bulk supplies. For some easy and cost cutting DIY natural cleaning product ideas and simple recipes check out this previous article. 
Once you've eliminated the need to repurchase expensive individual surface cleaners as a means to save some pennies, you can look at simplifying the remainder of your family's personal hygiene and household products.   The best way to save money is to simplify.  Do you really need all of the things? 
Personal care and hygiene
Soap: Opt for a natural, plant-based soap in a cardboard box instead of body wash and avoid bringing more plastic bottles into your home. Soap is a much more cost effective option. I like to stock up on the Ecostore baby soap with goats milk and Lavender when it's on special at Woolies.  It's usually only $3 a bar, but being the frugal shopper that I am, I only buy it when it's on sale (and grab a year's supply at the time).  The trick to keeping soap lasting, is to find a soap dish with a drainer so it dries out between use.  Then when you have the teeny tiny annoying bits, throw them into a little soap saving mesh bag like this (https://www.healthylife.com.au/shop/products/earths-tribe-sisal-soap-saver-pouch), and there's no wastage!
Castile Soap:  For hand washing, a bar of soap does just fine.  But if you have kids, sometimes a liquid soap can be easier for them to lather up.  I use castile soap for all my liquid soapy needs.  It's made from olive oil, and is a natural liquid soap free of irritating additives and is naturally moisturising due to the oil content. Pure Castile soaps are completely biodegradable and non-toxic.  It's very runny, so takes some getting used to, but leaves skin soft.  I buy in bulk and use for hand washing and add a teaspoon to the water I use to wash floors and surfaces when I need a surfactant (something 'soapy').  I use an organic castile soap from EarthYard and get 1L at a time which lasts me years!
Bath Salts:  I've stopped buying bubble bath.  I know, I'm a mean mum.  Instead I put on the salt lamp (which gives a nice soft orange glow) and throw in a handful of Lavender scented Epsom salts into the bath.  I buy Epsom salts in bulk (Earthyard sells 5kg for $30 full price, but I usually only buy it when it's on sale).  I mix a tablespoon of high quality lavender essential oil to the whole thing, give it a stir and a giant tub last the whole family about 12 months (costing about $2.50 a month).  The magnesium helps the kids sleep and is about a third of the cost of bubble bath plus one plastic tub vs 12 small plastic bottles means it also reduces our plastic container consumption. 
Shampoo and Conditioner: Try shampoo and conditioner bars instead of buying shampoo and conditioner every month.  One bar could last you up to 6 months if you keep it dry between use (mine actually lasts longer).  If you can't convert yourself to a bar (it does take some mental adjustment) at least buy a plant based shampoo and conditioner in bulk (up to 5L and simply refill you existing bottles).  Enviroclean is a brand I used for many years until I discovered shampoo bars.  I've tried shampoo bars from Ethique, Seed and Sprout and Beauty and the Bees.  More and more options are emerging in the market.  They've been a game changer for me and my bathroom cupboards are now so spacious!
Make Up: Simplify! It saves you space, decision fatigue and dollars.  I've gone from having huge collections of skincare, makeup and body products to now only having a handful of products I reach for in the name of simplicity and affordability.  Pick a favourite lipstick, (keep 2-3 shades at most) and use it as a blush too. Eliminate the need for eyebrow and eye pencils and use a highly pigmented natural eyeshadow pallet with enough variety of colours to be used for all eye and brow makeup needs.  Eliminate foundation, concealer, powder and sunscreen and instead buy a high quality tinted natural sunscreen (I love Perfect Potion and Little Urchins for their natural ingredients, coverage, sun protection and a natural looking, healthy glow. 
For Everyone: Cleanse, moisturise and shave with oil.  I know, it sounds counter intuitive, but trust me, it's done wonders for my skin (and for countless other people across the globe, it's a thing!).  There are plenty of high quality organic skincare brands with lovely facial cleansing oils and moisturising oils, but if you're on a budget simply buy a small bottle of jojoba oil for normal to oily skin, or apricot kernel for dry or mature skin. Massage into dry skin, wipe off with a steamy face washer and follow with a few more drops onto your still slightly damp skin and you're good to go.   Use on your body after a shower too, and you no longer need body moisturisers either.   Oils are also a nice and nourishing alternative to highly scented, irritating shaving products.  Oil not only protects the skin from being nicked by the razor, but also leaves it silky smooth and hydrated too. 
Household cleaning - DIY or Buy in Bulk
For other cleaning products in the home opt for committing to only grey water safe products in bulk.  When I don't make it from scratch I primarily buy in bulk from Australian brands using only plant based ingredients.  I've tried pretty much all the natural brands over the years, and they aren't all equal.  There is also a fair bit of 'greenwashing' that goes on.  A picture of a planet, some green font and a leaf icon somewhere on the package doesn't actually guarantee the product is toxin free (to us or the planet).  The brands below are ones I've personally used (and researched) but please do your own research to find a product that best suits your own personal needs.
Kin Kin Naturals:  For both dishwashing liquid and powder I prefer to buy in bulk for the savings and the reduced packaging. I've tried lots of natural brands over the years and the one I'm loving at the moment (due to how concentrated it is) is Kin Kin Naturals, a Qld based, family owned business which uses only pure plant based ingredients.  What I like best about this particular brand is I literally use a third of a scoop (a flat tablespoon) of their dishwashing powder (so I'm now using a third of the amount I was) and their dishwashing liquid is equally as cost effective.  I have also used their clothes washing powder and was very happy with that too.  I'm impressed with the clean ingredients and the plastic free packaging for the bulk powders.
Simply Clean:  Before I discovered Kin Kin I was loyal to Simply Clean for several years and still use quite a few of their products.  They do a great highly concentrated disinfectant made from lemon myrtle essential oil which last years (I dilute with water to wash things like potties and can be used for cleaning the toilet floor).   You can also buy 1L bottles of a hand sanitiser which were used a lot over the past few years.   It was the only one which didn't give me a rash and has a lovely lemon myrtle fragrance.   This brand also has an excellent plant powered dishwashing powder and clothes washing powder.  Just opt for the bulk packaging in the box rather than the plastic tub.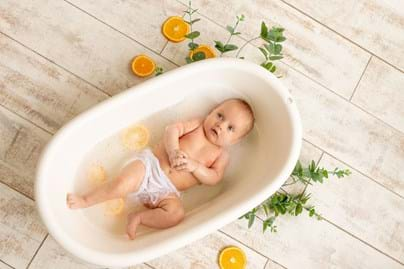 Enviroclean:  I've used this brand in bulk for about 12 years.  Enviroclean was my first introduction to a natural clothes washing powder and it was a relief to my sensitive skin and highly sensitive sense of smell.  They do a great pre-soak stain remover, liquid and powder clothes washing products all of which I've used.   It's highly concentrated and fragrance free (I like to add a few drops of essential oils to each wash).  These guys also do bulk body washes, conditioners and shampoos which are gentle on sensitive skin, and can be jazzed up with a few drops of essential oils if you want (lavender or sweet orange is a nice option for skin and hair - just keep it to a couple of drops).  They've been great for my kids especially when they were babies and I wanted to keep the products simple and fragrance free.  The 5L bottles lasted me years.  
This is not a sponsored article.  While I've shared a few Aussie brands, they are all personal favourites I've purchased (with my own carefully saved pennies) over the years and found to be effective for my own personal use.   I hope you have some ideas about how to simplify your household products in order to save money and your environmental impact.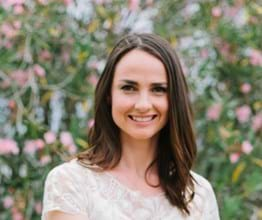 Alison Gallagher is a freelance writer, resourcefulness expert and entrepreneur.  She has been featured in various publications including Stellar Magazine, Australian Health and Fitness Magazine, and Cleo Magazine. Alison is particularly passionate about sharing practical tips on how to live simply, sustainably and seasonally.  
17 August 2023