If you haven't considered any financial goals for the new year, perhaps now is a good time to think about what you would love to achieve financially for 2023. For many, reducing or eliminating debt is a primary financial goal. When it comes to goal setting, it is usually recommended to start small and work your way toward larger more ambitious goals. Reducing credit card costs is a good small to medium sized goal for most people, whether you have debt you want to pay off or are simply keen to avoid credit card fees or interest charges.
Most people have a credit card. It's a very useful tool to enable travel, keep bills paid on time, and allows for easy online purchasing. Many business owners have a dedicated credit card account for their business expenses. This helps business owners keep track of their business costs each month.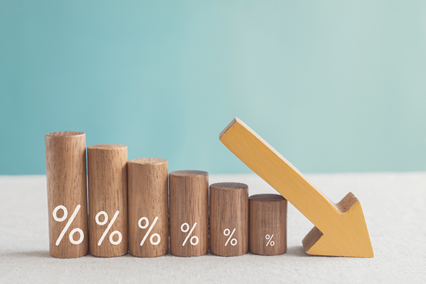 Many people choose to use their credit cards for day to day expenses in order to accrue loyalty points such as Flybuys and other rewards. This in theory can result in free flights or tangible rewards over time, however they're far from free if you're paying copious amounts of interest and high annual fees.
If keeping on top of repayments is causing you stress or financial strain, or resulting in additional interest charges, this year might just be the year to strategise about how to curb your credit card costs.
How to avoid paying interest on your credit card
Credit cards give us access to the immediate rewards of purchasing but put off the pain of payment, luring us into over-spending easily. If we spend beyond our budget it can be harder to get our credit card balance back to zero each month, which is when interest charges begin to roll out.
If you have a credit card

ensure it has a low interest rate*

. Keep in mind that store credit cards or 'reward' cards usually have particularly high rates.
Rather than wait for your credit card bill to arrive, schedule (on your calendar or set a reminder in your phone) to pay off your 'closing balance' before the statement's due date to avoid additional interest charges.
Your online statement will tell you what you need to pay by the due date in order to avoid interest charges. This amount is the 'closing balance'.
Be aware that you card may attract a higher rate of interest than your card's standard interest rate if a 'cash advance' facility is used by you via your card.

Watch out for hidden fees
There are some credit cards with low or no fees. But be aware they may or may not have a higher standard interest rate. Some cards have an application fee, additional card holder fee, annual fee as well as a monthly fee.
Other fees to be aware of, which might apply to your credit card, include late payment fees, cash advance fees, international transaction fees as well as lost/replacement card fees. However it is possible to find a low rate credit card which also doesn't have excessive fees*. The trick is to be aware of these fees before you sign up, or to research fees which already apply to you. If you're unsure of what fees apply, check your 'credit card fact sheet' or look up the credit card 'fees and charges' which will be available on your bank's website. Alternatively contact your bank directly if you need clarification.
Interest free period
Find out if your card has an 'interest free period'. This is a grace period when you can make new purchases on your card without being charged interest. The interest free period will apply as long as you pay your closing balance in full by the due date every month. If you still have money owing after the interest free period has lapsed, you will be charged interest. Keep in mind, a card with a longer interest free period may have more rewards but might also have higher annual fees, so ensure you do your homework and work out what is best for your personal situation.
Know your limits
Just because you can borrow a large amount doesn't mean you should. Be aware that a credit card with a high limit can reduce your borrowing power (if you decide to take out a loan). A higher limit may also lead to temptation to spend beyond your means. You can request to have your credit card limit reduced to as low as $1000 to cap your spending or if you're working toward reducing reliance on your credit card. If you struggle to keep spending down, consider leaving your credit card at home when shopping and just keep it for bills or essential online purchases.
Carve out some time to write down why you want to minimise your credit card costs. It's good to be really clear about why you will be saying 'no' to those lovely things, sacrificing luxuries, or why you might need to clock up some extra hours in 2023 to achieve financial freedom. Knowing your 'why' is just as important as knowing 'how', if you want to maintain motivation. When you have a clearly defined vision of how you want your life to look you'll more easily succeed. Share your goals with loved ones to ensure you have encouragement and support. And don't forget to celebrate the little wins along the way.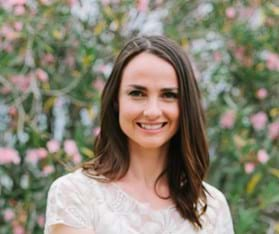 Alison Gallagher is a freelance writer, resourcefulness expert and entrepreneur. She has been featured in various publications including Stellar Magazine, Australian Health and Fitness Magazine, and Cleo Magazine. Alison is particularly passionate about sharing practical tips on how to live simply, sustainably and seasonally.
* All applications are subject to Australian Mutual Bank Ltd normal lending criteria. Terms, conditions, fees and charges apply. Any information or advice does not take into account your personal objectives, financial situation or needs and you should consider whether it is appropriate for you. Please review the Australian Mutual Bank Ltd Account and Access Facility Conditions of Use and Financial Services Guide available at www.australianmutual.bank before acquiring the product. Australian Mutual Bank Ltd | ABN 93 087 650 726 | Australian credit licence 236476 | AFSL 236476.
01 February 2023