Shopping can be a fun way to express yourself and find your own unique fashion style, pick out gifts for friends and family and support brands you love.  We are continually exposed to marketing and advertising, in both subtle and loud ways, from film and TV, billboards, shopping centres and our own phones and social media aps.  Advertising in all its forms can be misleading and rather convincing, so it counts to pay attention before you hand your money over for any purchases. 
Ways advertising can effectively make you want to buy something
Selling something in demand: If it's in fashion, on trend then it's desirable.
Establish your trust: this may be via social proof such as influencers sharing their experience or a review with a product or service, or customer feedback shared on a website
Create scarcity: This means there are only limited numbers available or the price is for a set time period. Sales are usually on for a limited period of time to attract customers during the sale period.  Loyal customers will often buy regardless of sales.  But new customers or customers who are curious about a product or brand might only buy when a product is on special.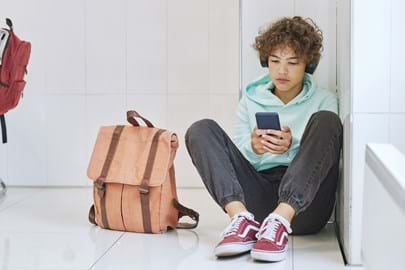 It is a good idea to not buy full priced items as a general rule if you can avoid it.  The trick is to make purchases when items are out of season.  For example, stock up on your Winter woolies in Spring after Winter has finished (so you're all good for the following cooler seasons); grab some new sneakers after they have been released for a few months and they go on sale.  Rather than getting the latest tablet or smartphone, consider purchasing the previous model to save some pennies.
Pause before you buy
Marketing is designed to entice you to 'buy now'.  Take a moment and pause before you walk over to the sales counter or 'add to cart' online.  Do you actually need this?  Is it a newly released item and therefore full priced?  Could you wait until it goes on sale?  Do you have similar items?  If a marketing campaign, sale or promotion gets you to 'buy now' you avoid taking a moment to 'think first' about whether you need or really want the thing.
Shop around first
The other benefit of pausing before committing to a sale is you will then have a chance to shop around and compare other brands or retail outlets.  Perhaps the same item is cheaper somewhere else, or a different brand has something similar but its more to your taste or is higher quality.  If you can resist the urge to 'buy now' you have an opportunity to carefully research the item and either find the best value option and possibly a better price too!
Read labels and instruction manuals
Make sure you read labels carefully before you make any purchase, as the labels form part of the terms and conditions of use.  For example, a tie-dye sweatshirt might have a washing label saying it can only be hand washed in cold water.  If you throw it into the washing machine at 60 degrees and all the die comes out, you won't get a refund, as it was up to you to follow the washing instructions on the label.  Likewise, for things like electrical devices.  A new heater will have a label saying not to put clothing near it while it's on, and a flat screen TV will usually have a recommendation to have the item fastened securely to a flat surface so it doesn't topple over and smash.  Labels or instructions manuals are designed to ensure the item is used safely and responsibly and to keep the item in good working order for as long as possible. 
Know your rights
It's important to know your rights as a consumer.  Most retailers have terms and conditions linked to a purchase, and these often relate to returns and refunds.  Sale items often are sold as 'final', meaning you can't change your mind and ask for a refund.  Though you may be eligible for a store credit if the item was on sale but also faulty.  Online retailers also have their own rules.  It's also important to know that many retailers have terms and conditions which aren't necessarily in line with the ACCC (the Australian Competition and Consumer Commission) rules and overseas purchases often won't have the same level of consumer protection.  However, websites such as Ebay and payment portals such as PayPal do offer refund options if items don't arrive or aren't as described. 
If an item doesn't do what it is supposed to, i.e. it breaks or stops working soon after purchase and it was purchased at an Australian retailer, you should be entitled to a full refund.  However, it does depend on the product and the terms and conditions of that product.  Something like a faulty phone might mean you take it back to say, Optus, and rather than receive a brand new phone, Optus might send it to their official repair person who will attempt to first fix the phone and return it to you.  
Online security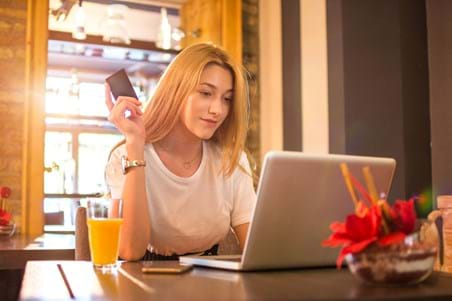 Only shop from trusted websites.  Ask a trusted adult to help you navigate sales websites and check with an adult before making any online purchases.   Pay through PayPal or other websites which keep credit details encrypted.  Always log off banking websites and email, particularly if on a public computer.  In fact, avoid doing any transactions on a public computer or with free Wi-Fi if possible.  Save banking and shopping for when you're on a secure and private device. 
Look at photos and read product descriptions carefully to ensure you are happy with what you are purchasing.  Read all of the fine print, even if it's very long and boring looking.   If it looks too good to be true, it probably is.  Double and triple check the terms of sale, read reviews and ensure the website (and products) are legitimate.
Contracts
Contacts are binding legal documents and are often linked to things like getting a new phone, moving into an apartment and even starting a new job.  A contract is a signed agreement, in order for the service or partnership to become binding.  Always check with a trusted adult before signing any type of contract, and read over it carefully together.  Usually the language of a contract can be a bit tricky to understand as it will use legal language, so take your time and never sign anything you don't understand. 
Taking responsibility
Researching, making decisions and becoming a responsible consumer are all part of growing up.  How you spend your money impacts not only your bank balance, but also your home life.  Consider where you are going to store what you buy.  Do you have the room for it?  Will you take care of your purchases and look after them? Also, consider the end life of the product you are buying.  Will it end up in landfill?  Can it be recycled?  What is it made of?  Was it made locally with sustainable materials or was it made in a sweatshop overseas?  Could you resell it second hand when you are finished with it so someone else can use it?  Talking responsibility helps you to become a more conscious consumer meaning you can have a positive impact with your shopping, supporting businesses and brands who align with your values. 
'Every time you spend money, you're casting a vote for the kind of world you want.' Anna Lappe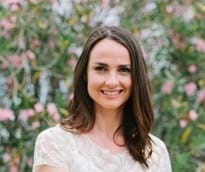 Alison Gallagher is a freelance writer, resourcefulness expert and entrepreneur. She has been featured in various publications including Stellar Magazine, Australian Health and Fitness Magazine, and Cleo Magazine. Alison is particularly passionate about sharing practical tips on how to live simply, sustainably and seasonally.  
14 July 2023