If you've decided that 2022 is the year to finally bite the bullet and purchase property, whether it be for investment or your own home, there are few things to be aware of when considering to apply for a loan.  First thing to remember is you have to start somewhere, and it's ok to start small. Your first purchase is unlikely to be your dream home, but once you're in the market it will be easier to gradually upgrade to the perfect place when the time is right.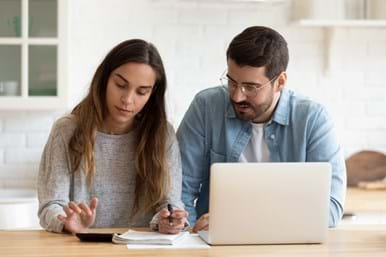 Buying your first home is an exciting investment, but the process leading up to it can also be a bit daunting.  Here are some simple tips to help you stay on track and avoid having a home loan application rejected.
Minimise the number of credit/store cards you have, and consider reducing the limits on those cards. When lenders are assessing your ability to repay a mortgage, or any other kind of loan, they factor in any credit cards being drawn to their full limit. 
Write a properly thought-out budget that you know you can stick to before you borrow. Remember that writing a budget is easy - sticking to a budget is hard.  You can work out your own budget using this handy Australian Mutual Bank budget calculator.
Once you can demonstrate you are able to stay on top of debt or have an impressive savings history you can start to think about purchasing property.
Aim to have at least 10%-20% deposit saved up before you speak to a lender to get pre approval, however in some cases a 5% deposit is sufficient. So ideally if you want to buy an apartment for $500,000 you will need at least $25,000 - $50,000 saved, but even better if you have $100,000. Having a deposit of 20% will help you avoid additional costs such as lenders mortgage insurance which is required if you are borrowing more than 80% of the property value.
Try saving half of your wages for a full year or two as a way to see if you are capable of living on 50% of your usual income. If you are in a relationship, perhaps one of you could save 100% of your wage, and live off the other person's earnings. This will help you save up a decent deposit and therefore reduce the amount of interest you end up paying over the life of your loan.
Investigate your eligibility for the various First Home Buyer grants and rebates available in your state or territory. You may be able to waive stamp duty or apply for a $10,000 grant if you fit the criteria.  Learn more about NSW State Government first home buyer grants and assistance here. Australian Mutual Bank is proud to be a Participating Lender in the Australian Government's First Home Guarantee (FHBG), previously known as the First Home Loan Deposit Scheme and the (FHG) Family Home Guarantee.  You can find more information about the FHBG and eligibility criteria on the National Housing Finance and Investment Corporation website.
So if owning your own piece of property is one of your goals this year there are a few things you need to remember:
Make sure all your outstanding debts are paid.
Credit cards with a high limit (even ones that have been paid off) will be included as potential debt. 
Begin an aggressive savings campaign to start putting together a deposit – aim for 20% (but you can purchase property with much less).
Check to see if you can get Government assistance to get into your own home sooner.
The easiest way to get approval for a loan is to display your discipline and save up a decent deposit. Being able to stick to a budget will make life easier no matter what you are planning for your future, but it will also make applying for a loan easier too.  Less hassle means less stress.  So get saving to get into your own home sooner.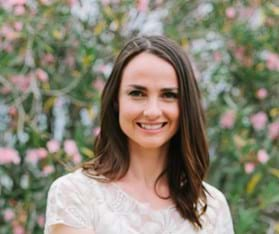 Alison Gallagher is a freelance writer, resourcefulness expert and entrepreneur.  She has been featured in various publications including Stellar Magazine, Australian Health and Fitness Magazine, and Cleo Magazine. Alison is particularly passionate about sharing practical tips on how to live simply, sustainably and seasonally.  
15 September 2022