The warm balmy nights are a thing of the past and most of us are bunkering down for the Winter.  Seaside holidays and weekend escapes are something we will remember fondly and dream about until the Summer returns.  But do we really have to wait that long before a much deserved break?  Why not kick back and enjoy a mini escape over the cooler Winter months instead?  Provided you avoid the ski slopes it'll save you money, clear your head, and hopefully keep the Winter blues away.  

Travel During Low or Shoulder Seasons
If you can travel during low season you will already be saving money. We are so lucky to live in Australia with its mild climate, why not explore some of this beautiful country during off peak season.  There's less traffic on the road, shorter queues, and a good excuse to get out your favourite coat and scarf.  Taking some time away from work over the cooler months can actually be wonderfully rejuvenating and lighter on the wallet too.  For the very best deal on accommodation, book from Sunday through to Thursday as weekends are almost always more expensive.
Take Some Time Away Close to Home
Avoid the cost of a return flight and seek somewhere close to home where you can have a restorative few days away.  It's tempting to think the further you venture from home, the more you are 'getting away', but you may find a rustic rural town or a chic coastal village a few hours' drive away offers just the peace and quiet you seek, and for much less expense than the typical holiday destination.
There is something wonderfully relaxing about strolling through a small town, exploring book shops, antique stores, arcades and cafes, especially if you can do so without passing troops of tourists. Holidaying away from the typical travel spots means you encounter an authentic experience minus all the tourist traps, long lines, and overpriced food and accommodation. Plus you are supporting the economy of a small community instead of a huge commercial industry.

Stay in Self-Contained Apartments or a Bed and Breakfast instead of Hotels
An Airbnb, apartment or bed and breakfast option is often cheaper than a Hotel with more character and space to settle in.  Self-contained accommodation usually includes access to kitchen facilities as well as a private lounge and dining area.  Your own stove top means you can cook and prepare some meals which will save you money and give you an excuse to explore the markets, buy local produce and immerse yourself in the community.  Ideally only book places with outstanding reviews. Try to choose somewhere with allocated outdoor space (a balcony or small terrace) and if you're going in winter, make sure there is air conditioning, a heater or a nice open fire to keep you cozy.  
Buy One Takeaway Meal a Day and Stock up on Essentials
If you do have a kitchen at your accommodation bring along some non-perishables from home.  Some self-contained accommodation provides basic provisions (condiments, tea, coffee and cooking oil), this will usually be mentioned on the listing but just to be sure double check with the host.  Otherwise bring your own plus some easy breakfast basics so you don't need to buy too much when you arrive.  Perhaps bake some banana bread or muffins before you leave to bring along for a treat.

At your destination seek out fresh local produce to keep you fed for the time you are away.  In-season fruit, freshly baked sourdough or croissants, or whatever else takes your fancy means your breakfasts are sorted. You're on holidays so there's plenty of time to sleep in and prepare a big breakfast before meandering out to wherever you fancy for the day.  Another way to keep costs down on holidays is to bring along a picnic type lunch each day (think fresh fruit, nuts, muesli bars, sandwiches or a flask of soup).  Aim to fill up on breakfast at your accommodation and grab a lighter on-the-go lunch to allow plenty of time to explore during the day.  For dinner explore the local area's gastronomical offerings.  If your idea of being on holidays is not preparing your own food, consider going out for brunch and then dinner, rather than breakfast, lunch and dinner. By opting to have a big Brunch over Breakfast and Lunch, you'll still be maximising your daylight hours for exploring and minimising your food costs.
Enjoy the Great Outdoors Instead of Spending Money on Activities
When deciding where to stay choose a region with natural wonders nearby.  Australia has plenty on offer.  Choose from coastal walks, rainforest trails, mountain hikes or a lake or river along which to stroll.  Breathe in some fresh crisp Wintery air to clear the mind, forget the 'to do lists' and get your priorities straight.  There's nothing like reconnecting with nature to remind you of life's simple pleasures.
Bring along some things from home to help you truly relax (and avoid buying them at your destination). Pack aromatherapy treats such as bath salts and massage oils, a couple of good books or magazines, knitting or watercolour pencils and a couple of favourite DVDs. Don't forget slippers or warm socks, comfy PJs and a hot water bottle to keep you extra toasty.  In the evenings, cozy up in front of an open fire with a toasty beverage and read a book, kick back in front of a film, or sink into a hot bath to soak away your stresses.
There is nothing like a change scenery for a few days to refresh the mind and reset the nervous system.  Now all you need to do is find somewhere quaint to visit and book some days off work.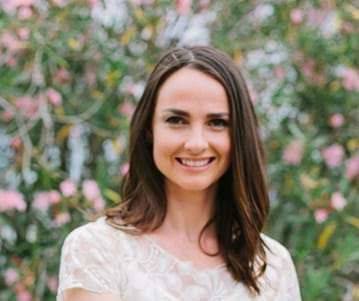 Alison Gallagher is a freelance writer, resourcefulness expert and entrepreneur. She has been featured in various publications including Stellar Magazine, Australian Health and Fitness Magazine, and Cleo Magazine. Alison is particularly passionate about sharing practical tips on how to live simply, sustainably and seasonally.  
30 June 2022