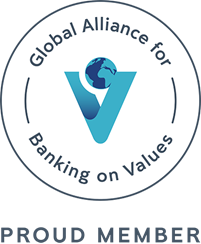 Australian Mutual Bank is now an Associate Member of the Global Alliance for Banking on Values (GABV), an independent network of banks and cooperatives from around the world committed to advancing positive change in the banking sector.

Founded in 2009, the GABV network serves close to 60 million customers and holds over $270 billion of combined assets under management.

The collective purpose of GABV is to expand and strengthen the practice of values-based banking, and to lead the way for a financial system that promotes social equity, responds to the planetary urgency and delivers true and lasting prosperity and wellbeing to all people.

"At Australian Mutual Bank we recognise the importance of participating in international networks that align closely to our values, in order to share strategies with other values-based financial institutions around the world and learn from their initiatives at the same time. Joining forces with like-minded organisations will deliver long term benefits for people and the environment" said CEO Mark Worthington.

Celebrating the new memberships, Executive Director GABV, Martin Rohner, said: "Australian Mutual Bank's strong commitment to ethical business practices and cooperative banking principles has been an important driver for its membership in the GABV, reinforcing our presence in Asia-Pacific."

While the GABV members are heterogeneous in terms of their business models, their size, and the markets they operate in, they share the Principles of Values-Based Banking which underpin all that they do: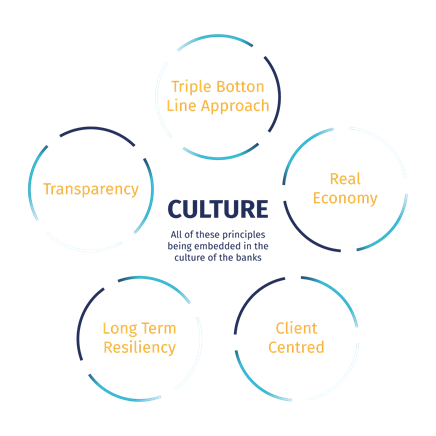 You can learn more about the GABV here.
31 May 2022